Nutters Legendary Big Bag Sale Event!
Visit us in store and ask for your FREE reusable red tote bag. Shop & Save 20% Off everything in the bag. No exceptions. It's that simple, and you get to keep the bag!
The Big Bag Sale is on for THREE days only, OCTOBER 12th – 14th. Keep coming back and filling your bag for 20% off!
Happy Shopping & Happy Saving!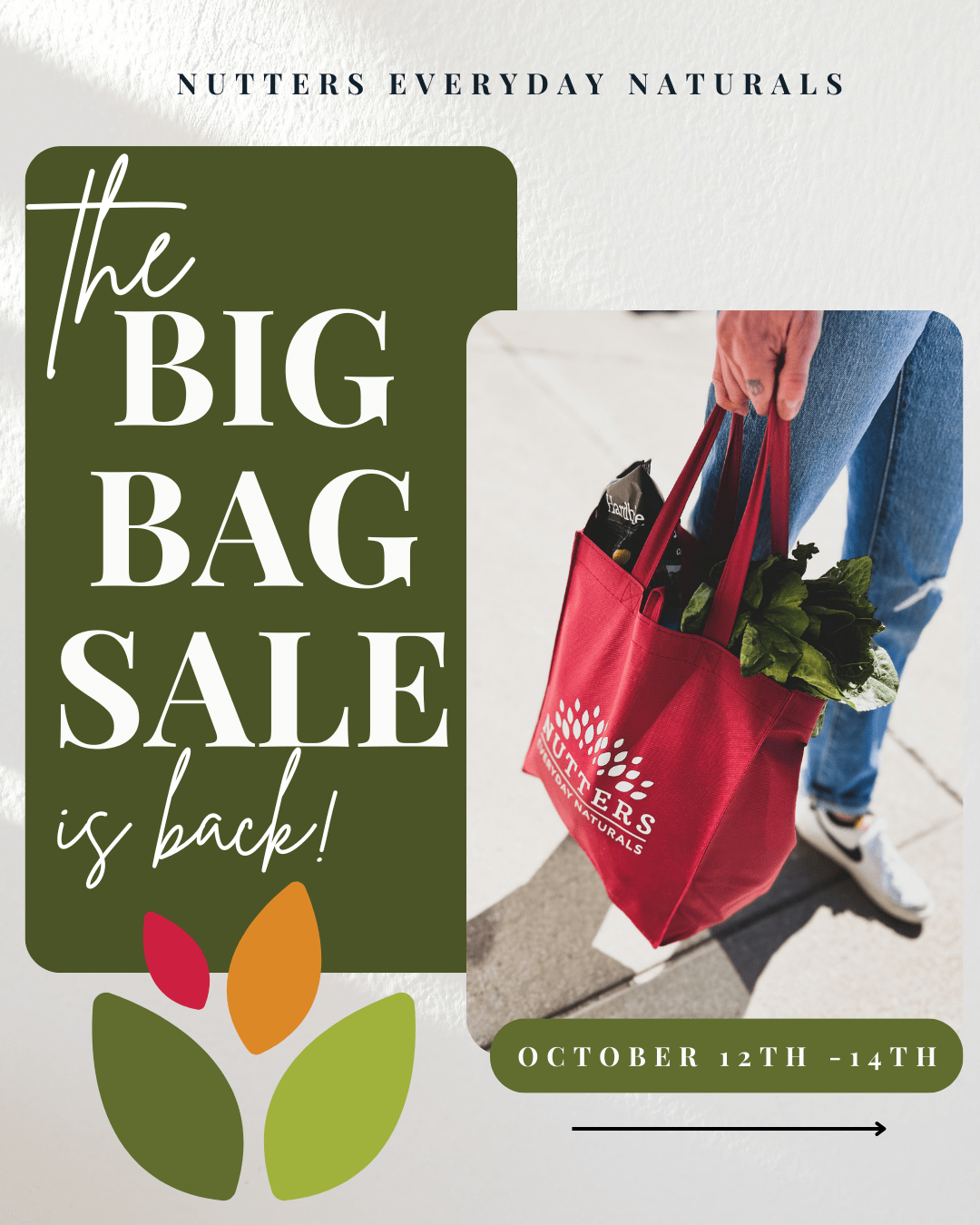 The Big Bag Sale is happening in the following particpating locations only:
ALBERTA
SASKATCHEWAN
BRITISH COLUMBIA