During this sale, Nutters stores will make every effort to supply sufficient merchandise to meet your needs, however due to floor space limitations some of the advertised items may not be available at all Nutters locations. We reserve the right to limit quantities.
Click on the image below to view the flyer.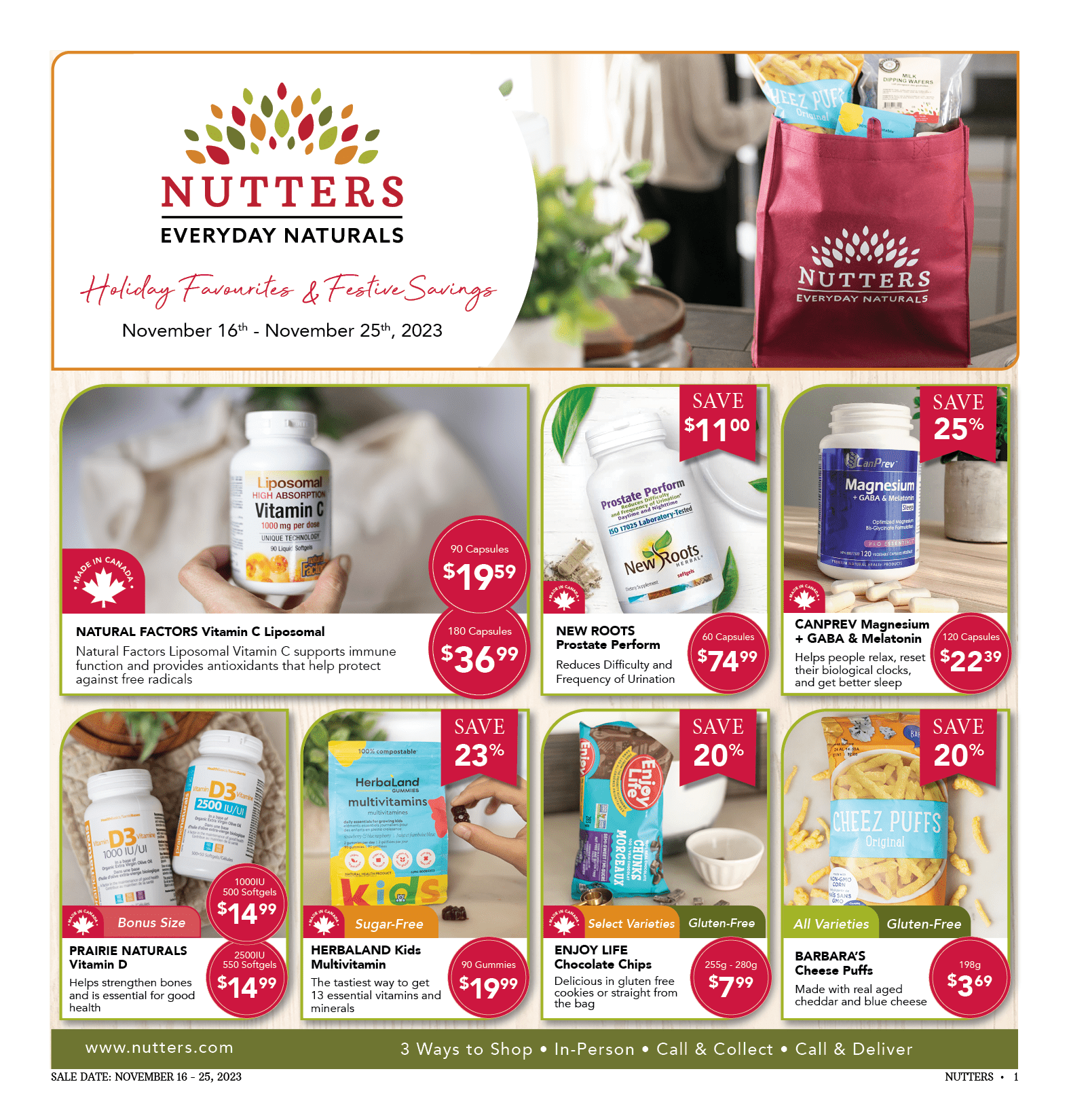 Click here to download the flyer.
Shop Our Christmas Tray Flyer
To place your order, simply give us a call or visit our store. Our friendly staff are ready to assist you in creating the perfect holiday gift. Make this Christmas memorable with Nutters – your holiday treat headquarters.