Nutters Best Ever Butter Tarts
Ingredients:
1 1/2 Cups.  Dark Raisins
3/4 Cup.  Yellow Sugar
3/4 Cup Corn Syrup
2 Eggs, Slightly Beaten
30-3″ Frozen Tart Shells
1/2 Cup.  Butter
1/4 Tsp Salt
1 Tsp.  Vanilla
2Tsp.  Vinegar
Dash of Nutmeg, Cinnamon or All Spice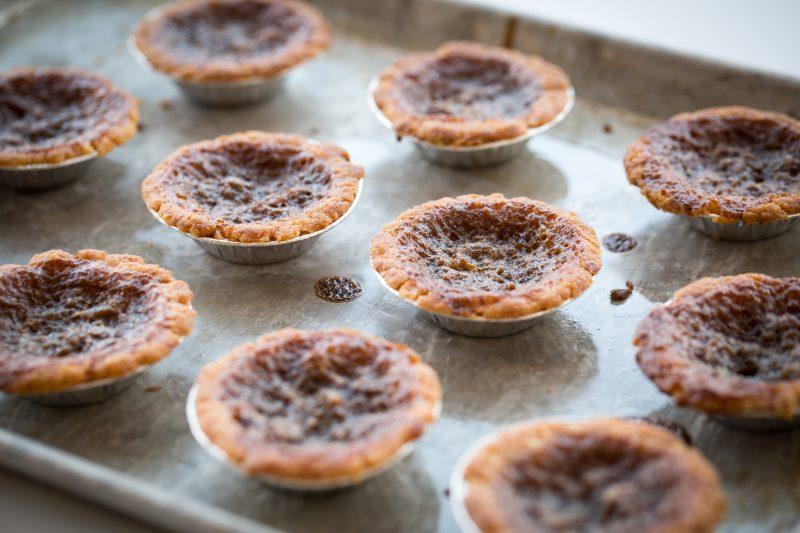 Pour boiling water over raisins and let stand for 10 minutes, drain and dry. Set aside. Combine butter, sugar, corn syrup and salt. Mix well. Stir in eggs, vanilla, vinegar and spice. Do not use electric mixer or hand beat as beating makes the mixture to frothy casuing the filling to boil over pastry during baking. Place frozen tart shells on a cookie sheets. Sprinkle 1 – 2 teaspoons raisins in the bototm of each shell. Fill hells 2/3 full. Bake in a 400° oven for 10 minutes. Reduce the heat to 350° and bake for 5 – 10 minutes longer until pastry is golden.