1 ½ cup almond flour
 ½ cup granulated Swerve or sweetener of choice
 ¼ cup of golden Lakanto monkfruit or golden Swerve
 1 ½ teaspoon baking powder
 ¼ teaspoon baking soda
 ½ teaspoon salt
 1 ¼ teaspoon cinnamon
 ½ teaspoon nutmeg
 ⅛ teaspoon ground cloves
 1 cup loosely packed grated carrots (from one medium sized carrot)
 4 egg
 4 tablespoons butter, melted
 ½ teaspoon vanilla
 ½ cup chopped pecans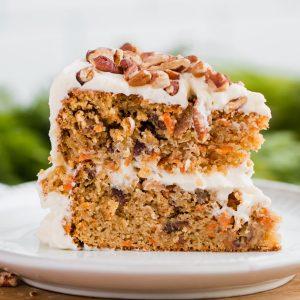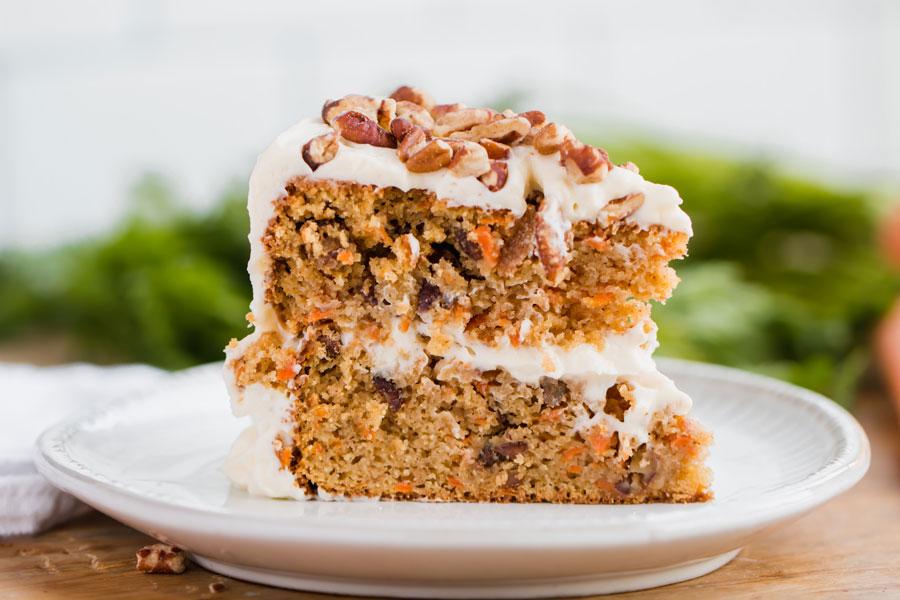 Preheat oven to 350 degrees.
Grease the bottom and sides of one large circle cake pan or two 6 inch pans. Line the bottom with a circle of parchment paper.
Whisk together all the dry ingredients.
Add the carrot, eggs, butter, vanilla to the dry ingredients and mix until combined.
Stir in the pecans.
Scoop batter into prepared pans (fill halfway). Bake at 350 for 22-30 minutes. 22-25 minutes for 6 inch pans and 25-30 minutes for 8 inch. Bake until set in the middle.
Let cool completely before frosting.
For the frosting, whip together cream cheese, butter, vanilla, and sour cream. Slowly add in the confectioner's Swerve and continue to whip for another 2-3 minutes or until fluffy.
Recipe From: