For the Pancake Batter:
1/4 cup

 coconut flour

1/2 teaspoon

 baking powder
Pinch of salt

1/3 cup

 almond milk

2 tablespoons

 coconut oil + more for greasing the skillet

3

 eggs, beaten

2 tablespoons

 maple syrup

1/2 teaspoon

 pure vanilla extract
For Topping (Optional):
1 cup

 fresh berries or fruit

4 tablespoons

 maple syrup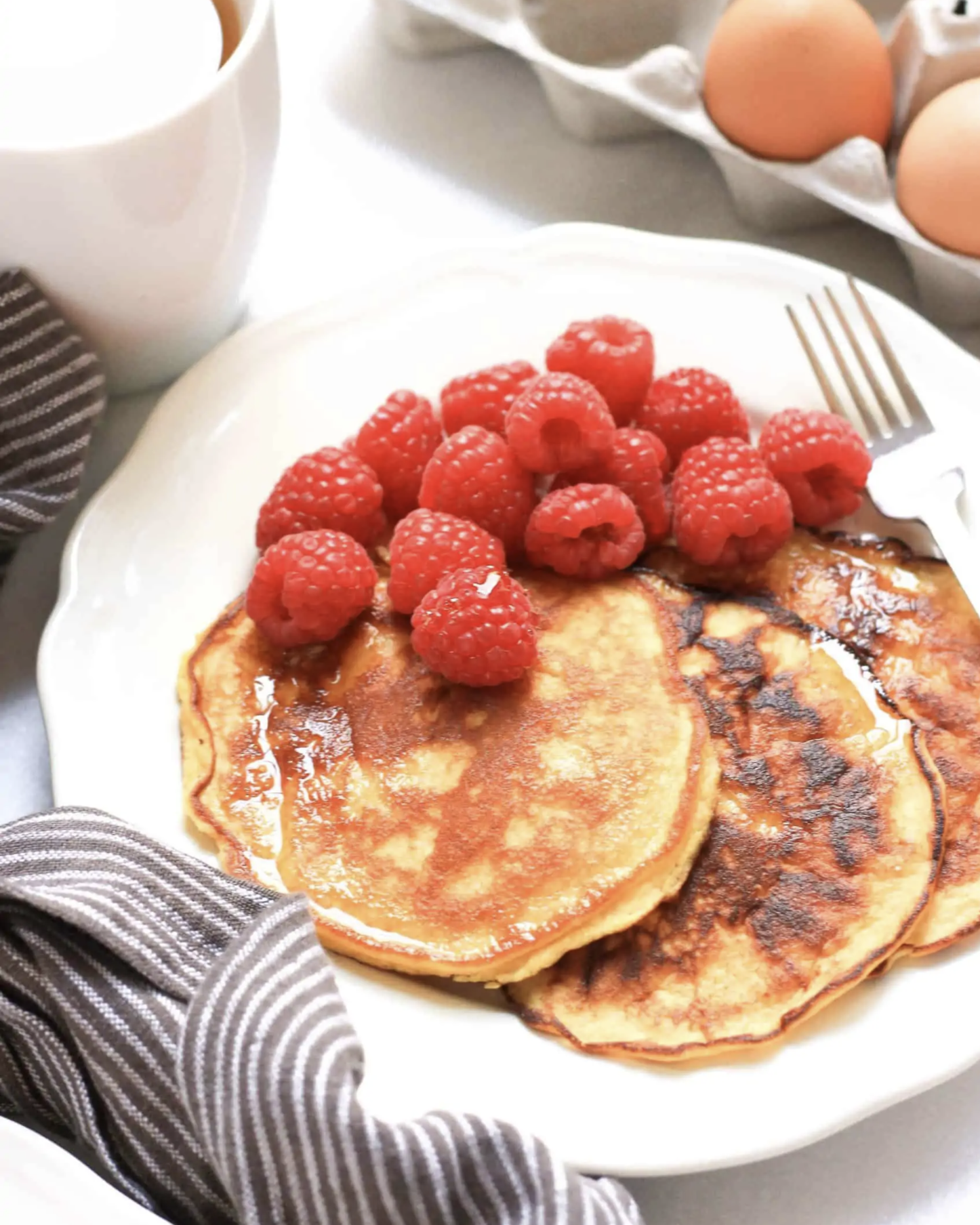 Whisk Dry Ingredients: In a medium bowl, combine coconut flour, baking powder and salt, and mix well.
Combine Wet Ingredients: In a large bowl, combine almond milk, coconut oil, eggs, maple syrup and vanilla extract, and mix very well until you get a homogeneous mixture.
Prepare Pancake Batter: Sift dry ingredients into the bowl of wet ingredients, and mix well with a hand mixer until a consistent pancake batter is achieved.
Cook Pancake Batter: Heat a little coconut oil over low heat in a nonstick skillet, and pour 1/4 cup of batter in the middle of the pan. Let batter cook for around 1 minute until bubbles start to form on the top and top starts to dry a little, and bottom is golden brown. Use a non-stick spatula and gently flip pancake to the other side, then let cook for another 30 seconds until bottom is golden before removing. Repeat until all the batter is used up.
Garnish and Serve: Serve pancakes with fresh fruit and a generous drizzle of maple syrup.
Number of Servings: 8 pancakes