Festive Shortbread Cookies
2 cup All-purpose Flour
1 cup Butter
1/2 cup Icing Sugar
1/2 tsp Salt
1/8 tsp Nutmeg
1 Egg Yolk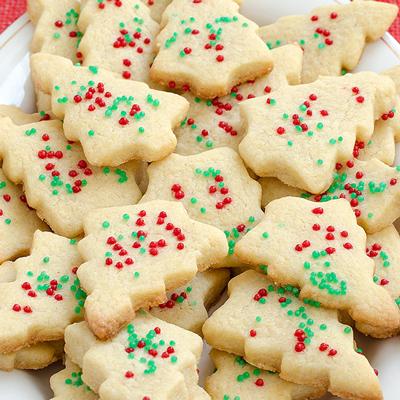 Soften butter to room temp. Stir in sugar, salt, nutmeg and egg yolk with wooden spoon.
Add flour a little at a time till mixture is too stiff to work with a spoon.
Turn onto floured board and knead lightly; drawing in flour till dough is just beginning to crack.
Roll out 1/4 inch thickness. Cut into desire shapes.
Place on ungreased cookie sheet and bake at 350 degrees for about 8-10 mins.
Recipe Adapted from The Family Cookbook Project