3/4 cups Butter (softened)
1 cup Brown Sugar (packed)
3/4 cups Organic Molasses
4 cups All-purpose Flour
2 tsps Ground Ginger
1 1/2 tsps Baking Soda
1 1/2 tsps Ground Cinnamon
3/4 tsp Ground Cloves
1/4 tsp Salt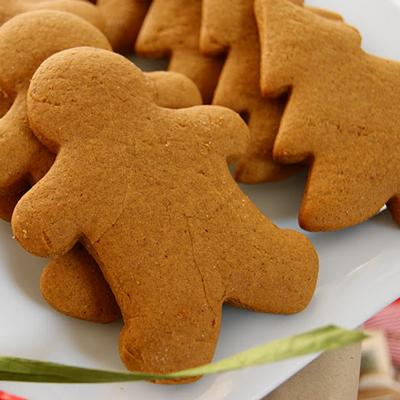 In a large bowl or stand mixer, cream the butter and brown sugar until light and fluffy. Add the egg and molasses.

Combine the flour, ginger, baking soda, cinnamon, cloves and salt; gradually add to creamed mixture and mix well. Cover and refrigerate for at least 4 hours (or overnight).

On a lightly floured surface, roll the dough to roughly 1/8″ thickness. Cut into desired shape(s).

Bake at 350 degrees for 8-10 minutes or until edges are firm. Remove to a wire rack for cooling.
Recipe Adapted from Taste of Home Magazine (2009)