Grandma Irene's Hot Cross Buns
3 cups milk – heat, do not boil
4 tbsp melted butter
4 tbsp sugar
1 tsp salt
1 cup lukewarm water
1 pkg active dry yeast (or 1 tbsp)
1 tsp sugar
2 tsp cinnamon
6-8 cups all purpose flour
2 cups Nutters regular fruit mix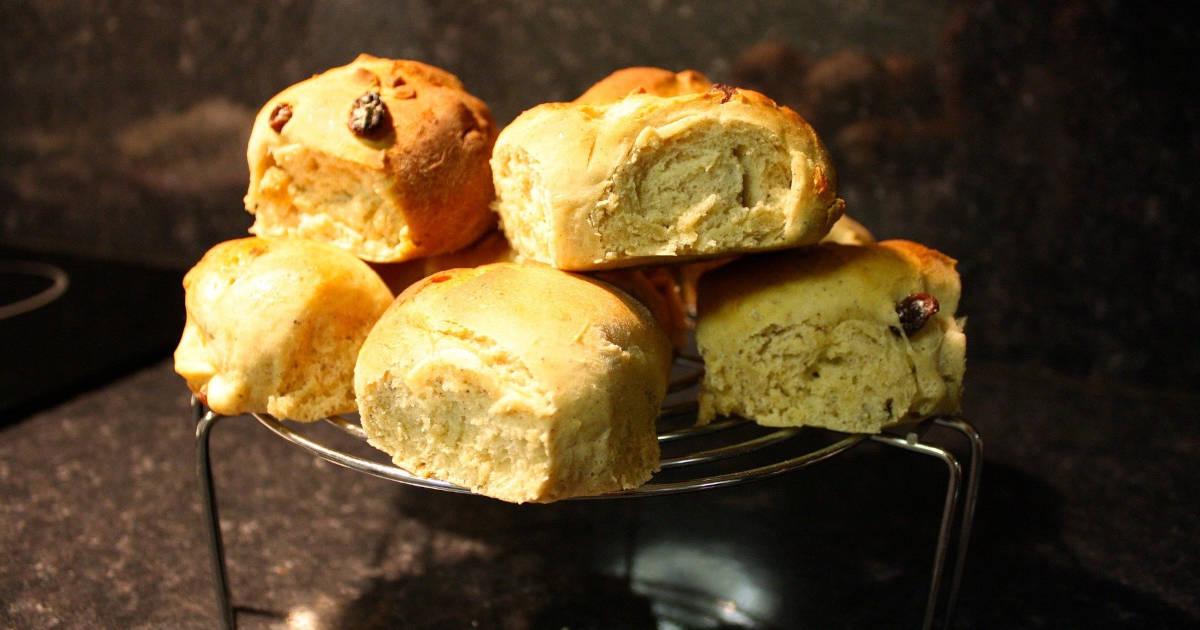 Preheat oven to 375°F
Heat but do not boil the 3 cups of milk. Mix in melted butter, 4 tbsp. of sugar and 1 tsp. salt. Let cool to a lukewarm temperature.
In a separate bowl, mix lukewarm water, active dry yeast, remaining 1 tsp. of sugar and cinnamon. Let stand for 15 minutes then add to milk mixture.
Add in all purpose flour and fruit mix. Knead until firm.

 

Grease a bowl twice the size of the dough. Grease the top of the bun dough and let rise until double the size.
Form into buns; put a cross on each bun with dough and

 

brush with egg whites (beat with a fork). Let rise until double in size.
Bake for 15 minutes. Yields approximately 30 buns. Glaze buns after they are cooled.
Number of Servings: 30 Buns