Keto Chicken Cordon Bleu Meatballs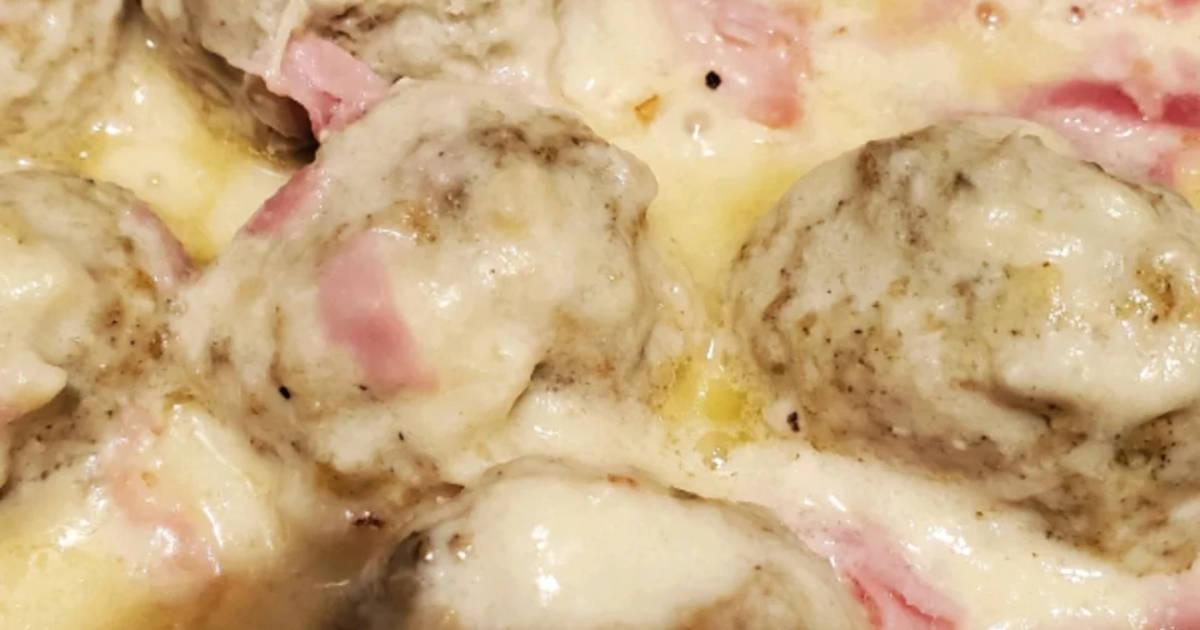 Combine chicken, almond flour, salt, garlic powder, onion powder, and egg in a bowl. Form a small portion of chicken mixture into a 1 1/2-inch ball around a cube of ham and place onto a plate. Repeat with remaining chicken mixture and ham, making 20 meatballs total.
Heat olive oil in a large skillet over medium-high heat. Brown meatballs for 3 minutes, turn, and cook an additional 3 to 4 minutes. Transfer meatballs onto a clean plate.
Return skillet to medium heat and melt butter. Whisk in chicken broth and Dijon mustard and bring to a simmer for 3 to 4 minutes. Stir in heavy cream and whisk until sauce begins to simmer. Whisk in Swiss cheese until completely melted. Return meatballs to skillet and simmer until sauce has slightly thickened, 3 to 4 minutes. Season with cracked black pepper and parsley. Serve immediately. Sauce will further thicken upon cooling.
Note: You can buy pre-cubed ham in 8 ounce packages to save time.
Number of Servings: 6 (20 Meatballs)