Pumpkin soup
2 

(2 oz.)

 

shallots

2

 

garlic cloves

10 oz.

 

pumpkins

10 oz.

 

rutabaga

2 tbsp

 olive oil

1 tsp

 salt

½ tsp

 ground black pepper

2 cups

 vegetable stock

8 oz.

 butter

½

 

lime, the juice
Toppings
¾ cup

 mayonnaise or vegan mayonnaise

4 tbsp

 pumpkin seeds, preferably roasted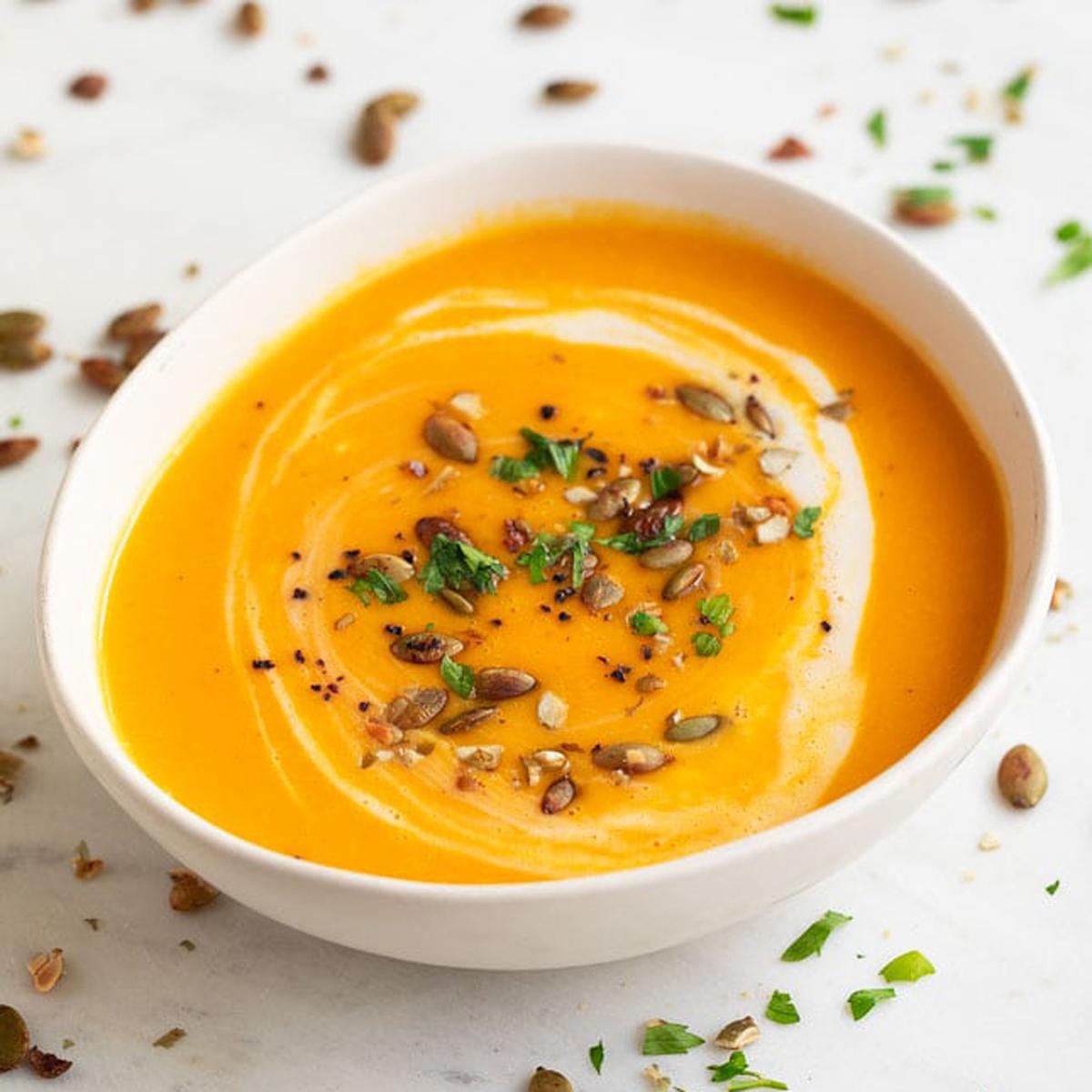 Preheat the oven to 400°F (200°C). Peel the pumpkin and cut the flesh into cubes. Do the same with the rutabaga. Peel the shallot and cut into wedges. Peel the garlic cloves.
Put everything in a baking dish. Add olive oil, salt and pepper.
Roast in the oven for 25-30 minutes. As an alternative, you can also fry on medium heat in a large pan until the pumpkin and the turnip are soft.
Place the roasted vegetables in a pot. Add vegetable stock or water, and bring to a boil. Let simmer for a couple of minutes. Remove from the stove.
Add the butter, divided into cubes. Mix the soup with a hand blender. Add lime juice, herbs, salt and pepper to taste.
Serve the soup with mayonnaise, roasted pumpkin seeds or our delicious parmesan croutons.
Note: Make it spicy! Chili, cumin and other spices all pair beautifully with this soup. Freshly grated ginger, added a few minutes before serving, also brings a whole new depth of flavor.
Number of Servings: 4 Bowls