Soupe D' Automne (Autumn Soup)
1

tablespoon oil

2

cups onions (chopped)

8

cups hot water

2

cups carrots (chopped)

2

cups celery (chopped)

2

cups potatoes (diced)

2

teaspoons salt (or to taste)

1⁄4

teaspoon pepper (I use more)

2

teaspoons beef, concentrate (I use beef bouillon cubes)

2

bay leaves

1⁄8

teaspoon basil (or to taste, on occasion I use thyme instead)

4

cups tomatoes (or 4 cups canned tomatoes)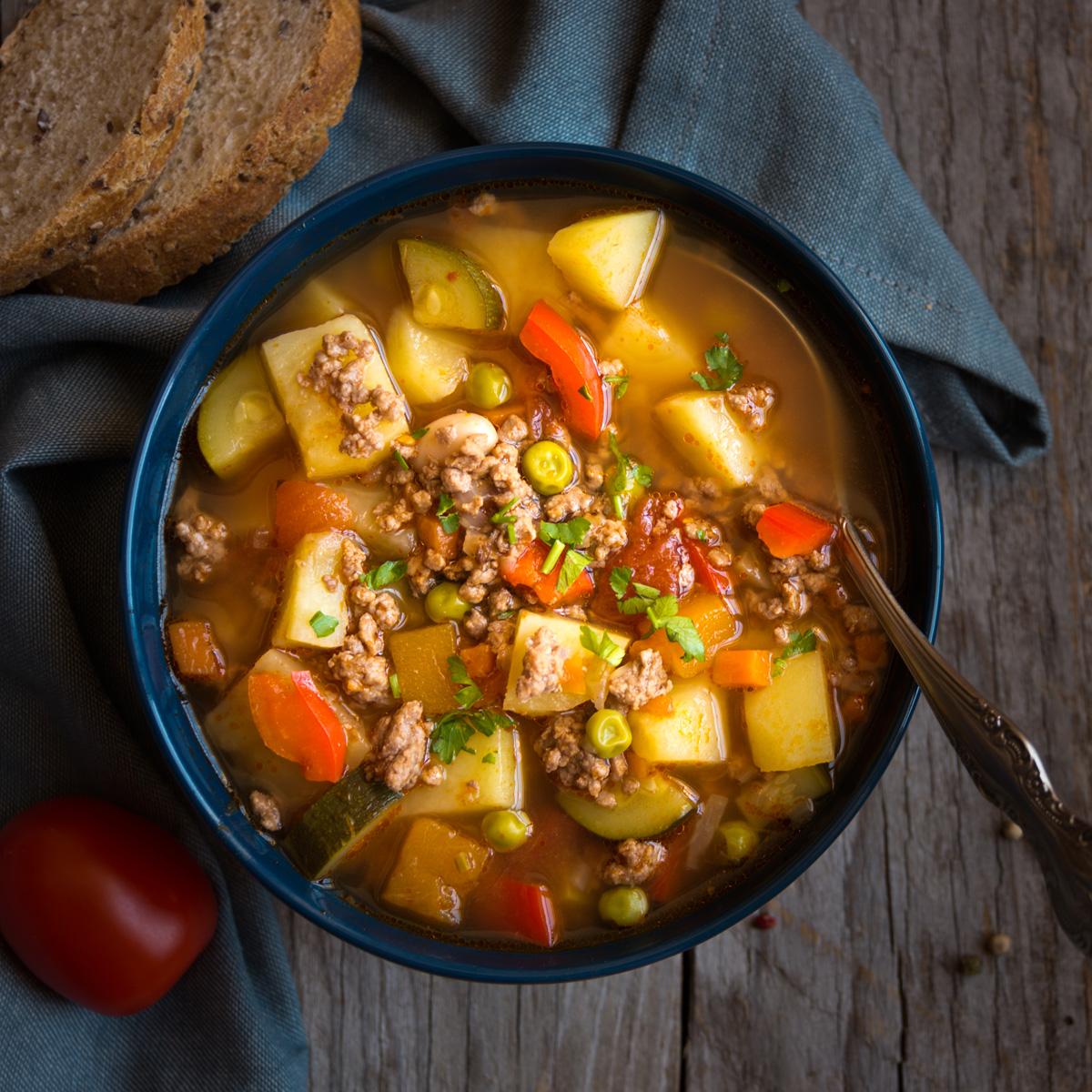 In large soup pot brown ground beef, add onions and celery simmer until tender, stirring frequently.
Add remaining ingredients except tomatoes.
Bring to a boil, reduce heat and simmer for 30 minutes or until vegetables are done.
Add tomatoes and simmer another 10 minutes.
Serve with freshly baked bread or rolls for a hearty meal.
Number of Servings: 8 servings