we're social
Find our online event information, giveaways and more!
Heal your Body & Mind – A look at inflammation and how it can directly impact your health 
Jason Watkin – Co-Founder and Chief Formulator for PURICA
Jason is a passionate speaker trained in pathophysiology, pharmacology, nutrition and Traditional Chinese Medicine. What makes for a gripping presentation style is that he has also completed formal studies and meditative yogic practices in the Indo-Tibetan Tradition. His intent is to share modern and ancient wisdom to get at the root of what makes us unwell, and how to recover well-being..
Rejuvenate your health for energy + longevity
Join Nutters Everyday Naturals, Natural Factors and best-selling author and licensed naturopathic doctor Kate Rhéaume as she speaks on Mitochindria, the power plants of your cells, mitochondria churn out the energy that runs everything in your body. Discover the link between mitochondrial dysfunction, aging, and disease, and how you can ignite your mitochondria, slow your biological clock, and regenerate your life.
Mushrooms as Medicine
Join Yarrow Willard, Clinical Herbalist and co-founder of Harmonic Arts, in exploring the folklore, science and healing power of the world's top functional mushrooms as food and medicine. With centuries of clinical evidence and decades of scientific research, mushrooms are quickly becoming a preferred natural health product for addressing many chronic health conditions. Learn how to support immune system intelligence, mental wellness and whole-body vitality with medicinal mushrooms.
MONTHLY NEWSLETTER ARCHIVE
Each month we send out a Newsletter to our Email Subscribers. By Following the link below you can view all our Newsletters from the previous year!
#SMALLTOWNHEALTHY
Tag us on social media with #smalltownhealthy and keep up with the newest posts and products! 
Customer reviews
We love to hear from our customers. Please share with us what you enjoy about shopping with Nutters or how we can better improve your experience.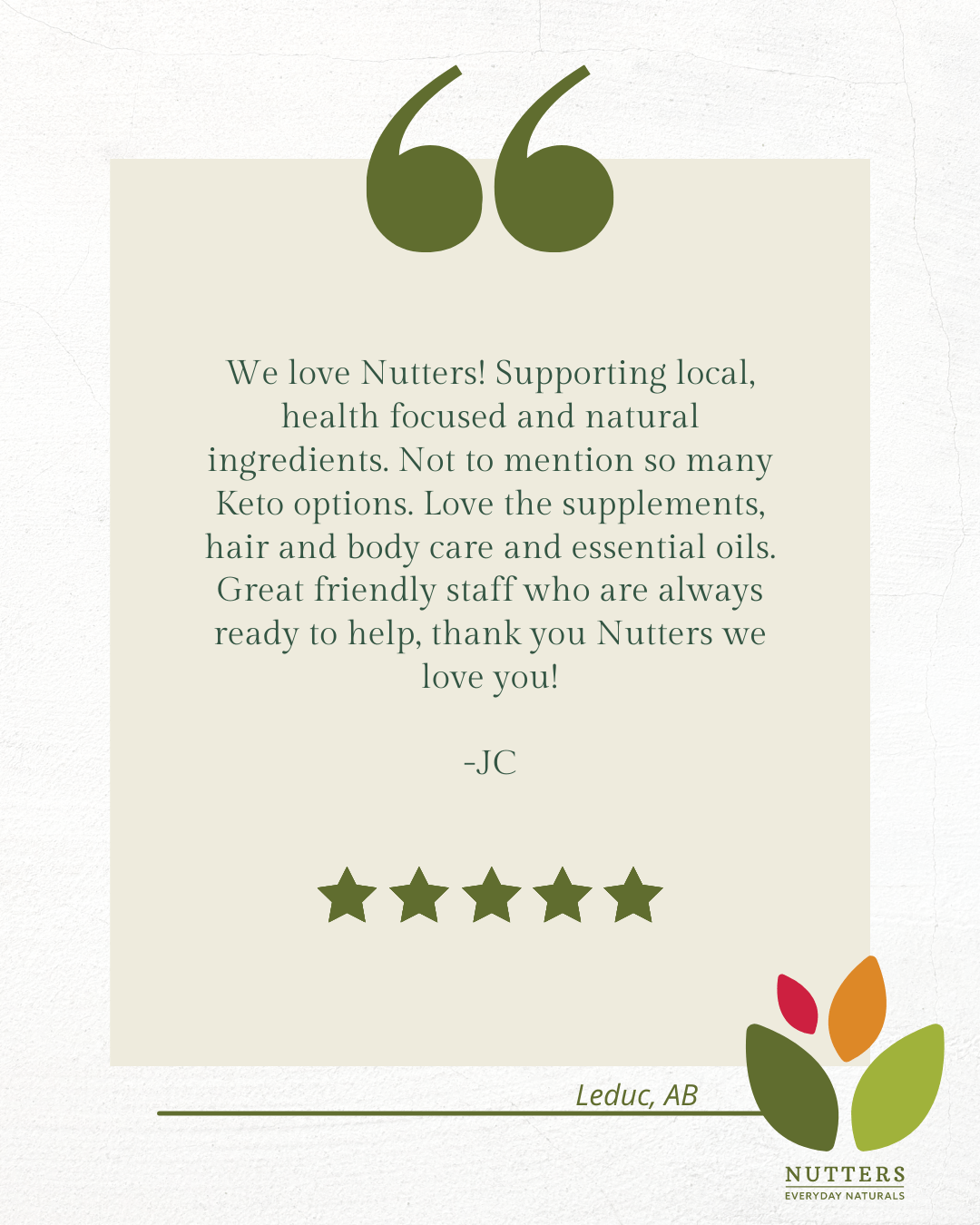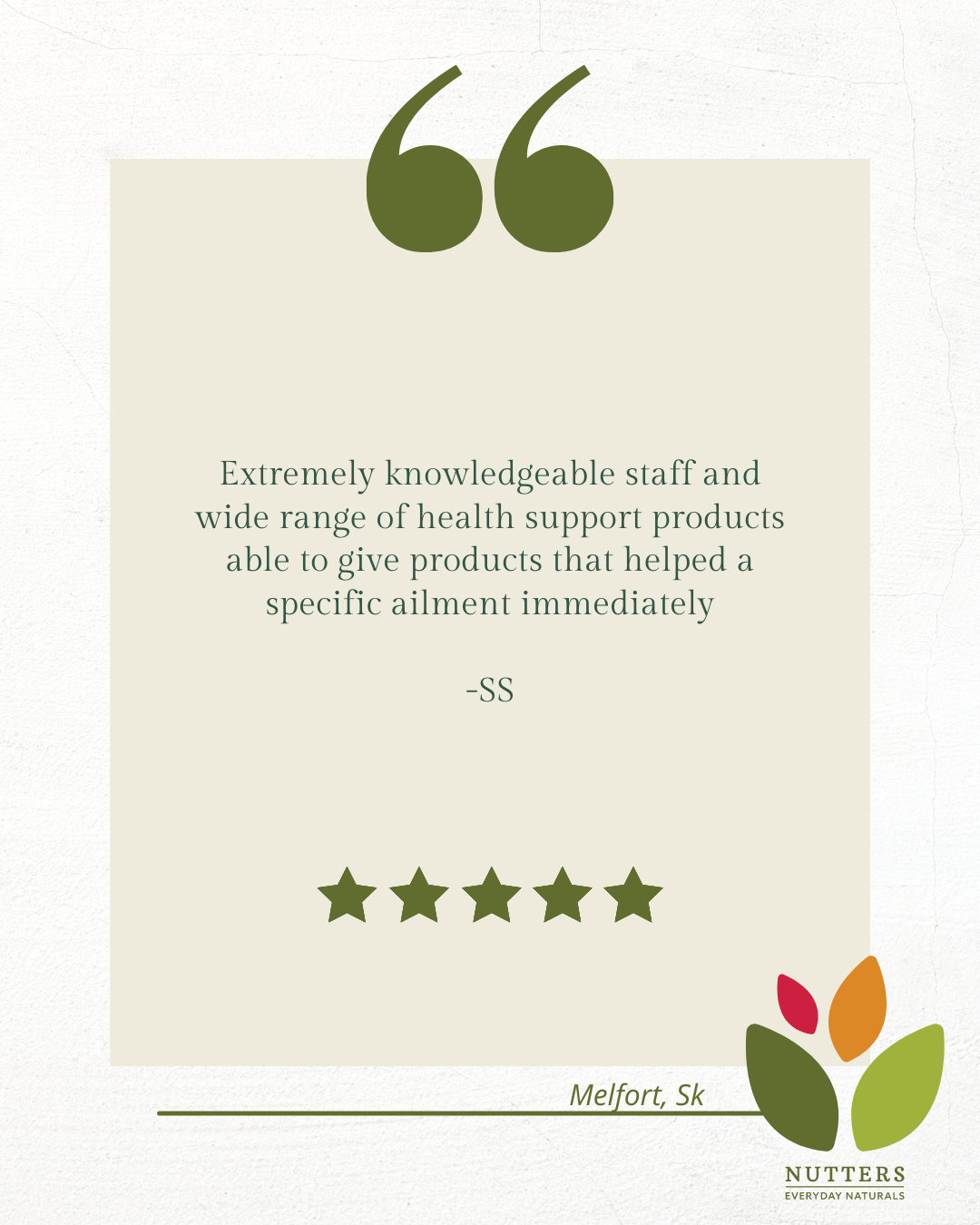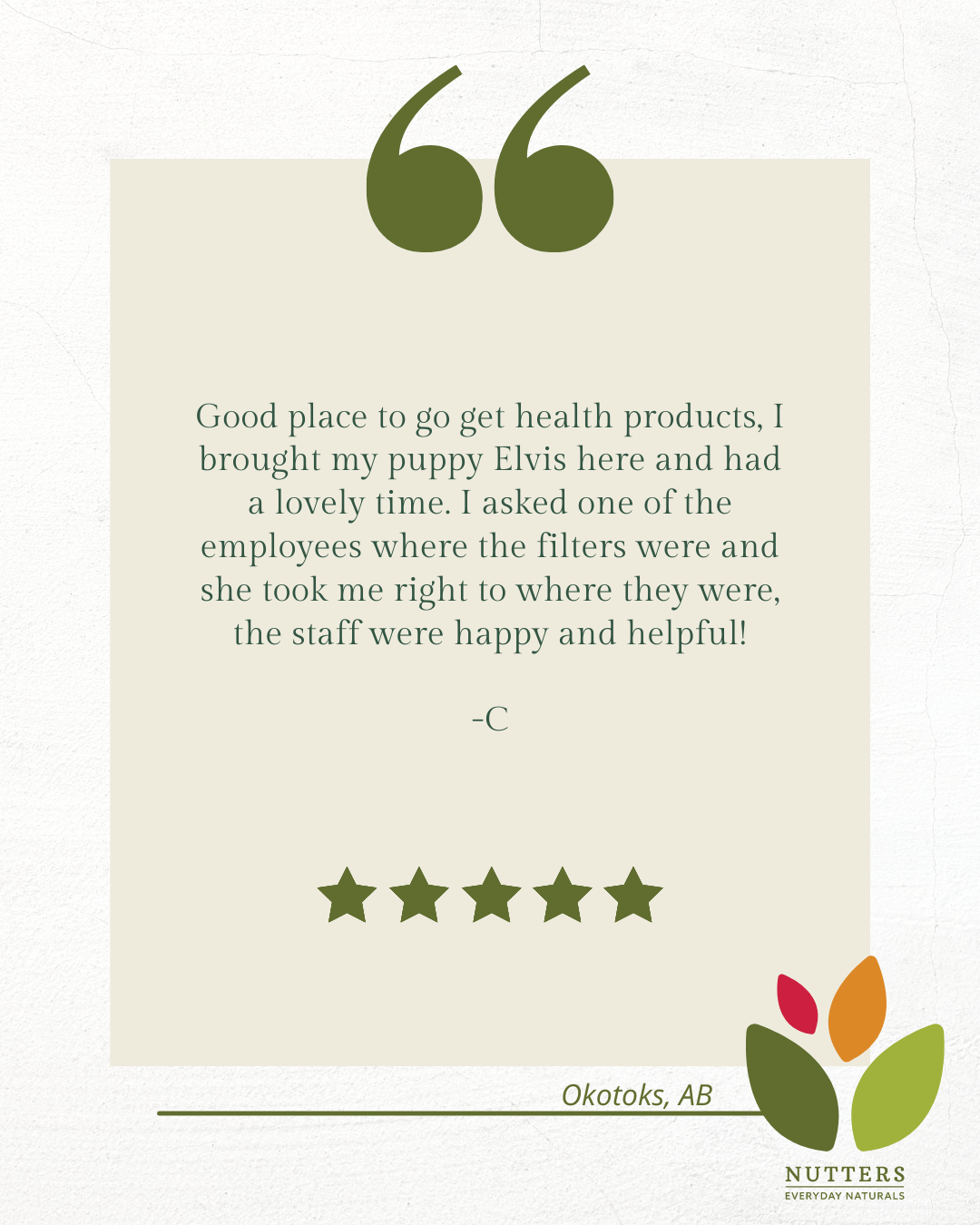 Contact Us
Share your thoughts with us by using this contact form or by reaching out to us on one of our social media accounts. We value your feedback and look forward to hearing from you!