Join us for this informative evening at the Medicine Hat Lodge. There will be prizes, snacks and great information on how to rejuvenate your health!
Learn all about the power plants of your cells, mitochondria churn out the energy that runs everything in your body. Discover the link between mitochondrial dysfunction, aging, and disease, and how you can ignite your mitochondria, slow your biological clock, and rejuvenate your life.
Gaetano Morello, ND
Dr. Gaetano Morello is a licensed naturopathic physician practicing in Vancouver, British Columbia. He is a clinician in the Complex Chronic Disease Program at B.C. Women's Hospital in Vancouver, treating Fibromyalgia, Chronic Fatigue Syndrome, Myalgic encephalomyelitis and Chronic Lyme. He is the first Naturopathic Physician to hold such a position at a major North American hospital.
Join us for this in-person education with Lisa Taylor, Master Herbalist and Health Consultant.
Anxiety & sleep issues are hot topics these days for many of us. Please join Lisa Taylor, Master Herbalist and Health Consultant to learn practical solutions, including lifestyle action tips and Botanica's best plant based options for addressing these important health goals.
Wednesday September 20th
6pm – 7pm
Limited Seating
Effective Health on a Budget with Natural Factors 
The higher cost of living is not only draining our wallets, but our health too. Many are wondering how they can maintain optimum well-being during these uncertain times. Discover affordable ways to eat healthily, prevent nutrient deficiencies, and support mood and sleep while on a budget.
Medicinal Mushroom Benefits unleashed
Discover the health benefits of medicinal mushrooms and learn how hot water extracts allow you to maximize these benefits!
Join us as we explore the world of medicinal mushrooms. From boosting the immune system to improving cognitive function, medicinal mushrooms have been used for centuries to promote wellness and vitality. Naturopathic Doctor Colleen Hartwick will discuss unique health
aspects of various species, explain the advantages of using hot water extracts to maximize health benefits, and provide practical tips on how to choose a medicinal mushroom product to promote better health. Don't miss this exciting opportunity to unleash the potential of medicinal mushrooms and take your health to the next level!
MONTHLY NEWSLETTER ARCHIVE
Each month we send out a Newsletter to our Email Subscribers. By Following the link below you can view all our Newsletters from the previous year!
we're social
Find our online event information, giveaways and more!
#SMALLTOWNHEALTHY
Tag us on social media with #smalltownhealthy and keep up with the newest posts and products! 
Customer reviews
We love to hear from our customers. Please share with us what you enjoy about shopping with Nutters or how we can better improve your experience.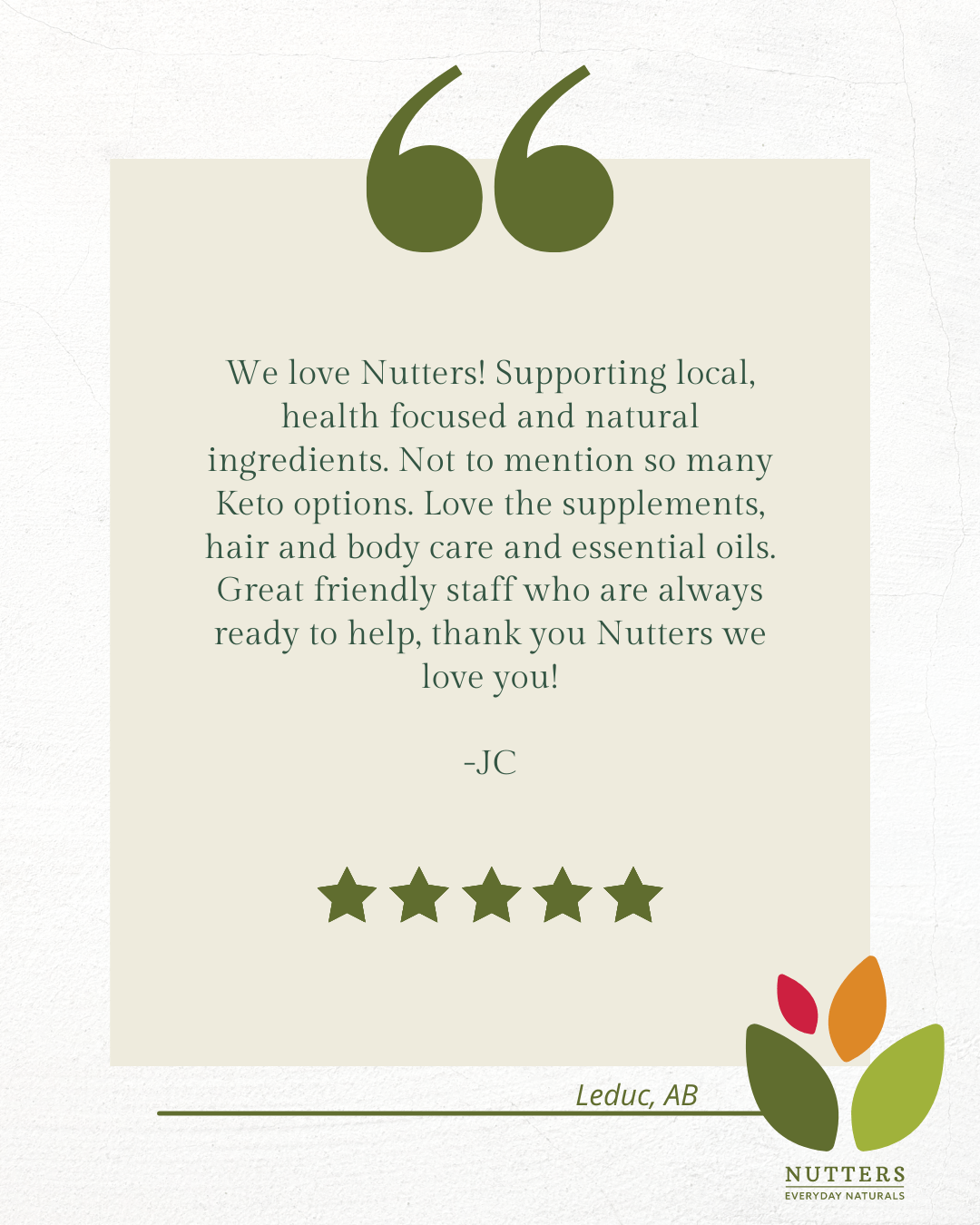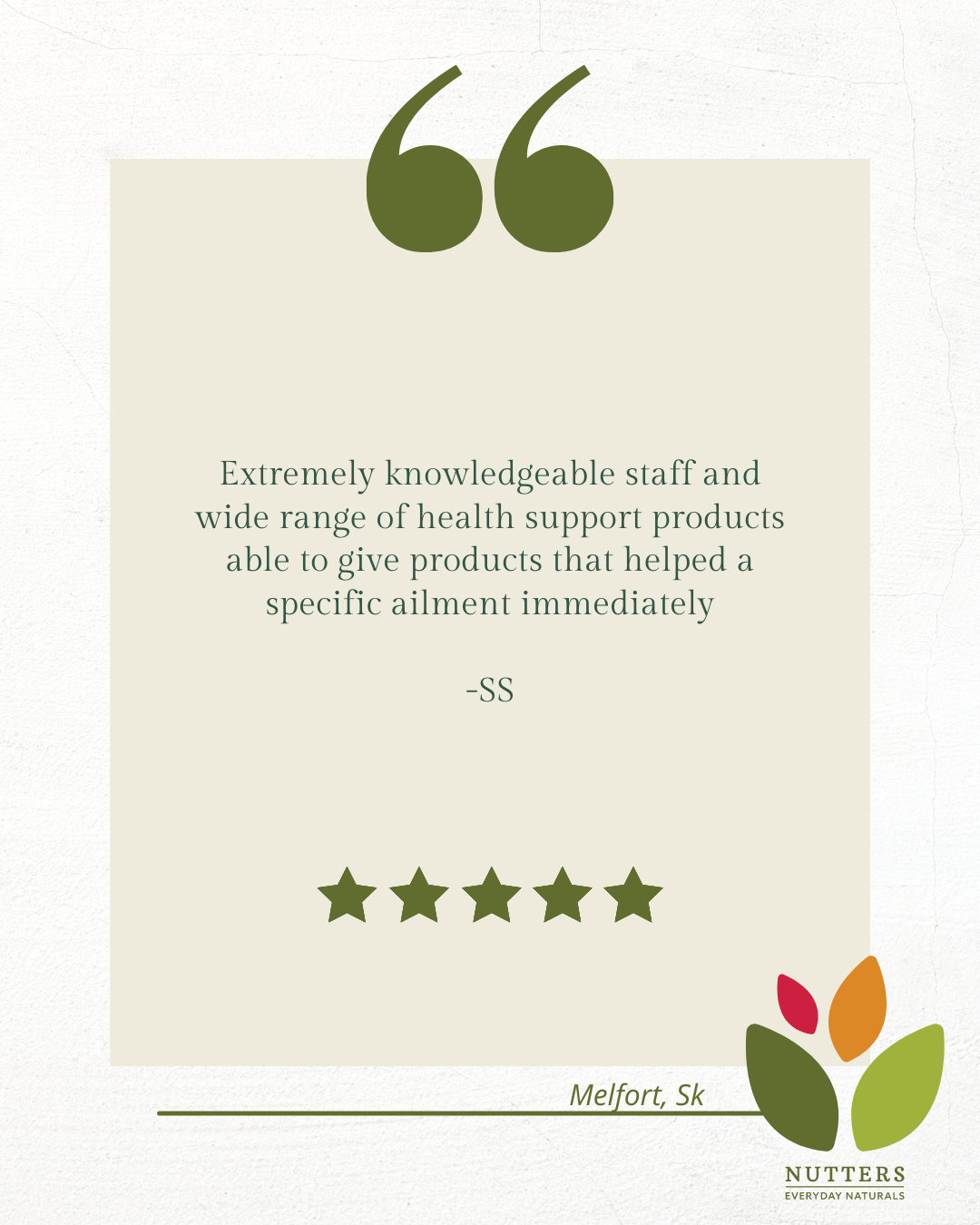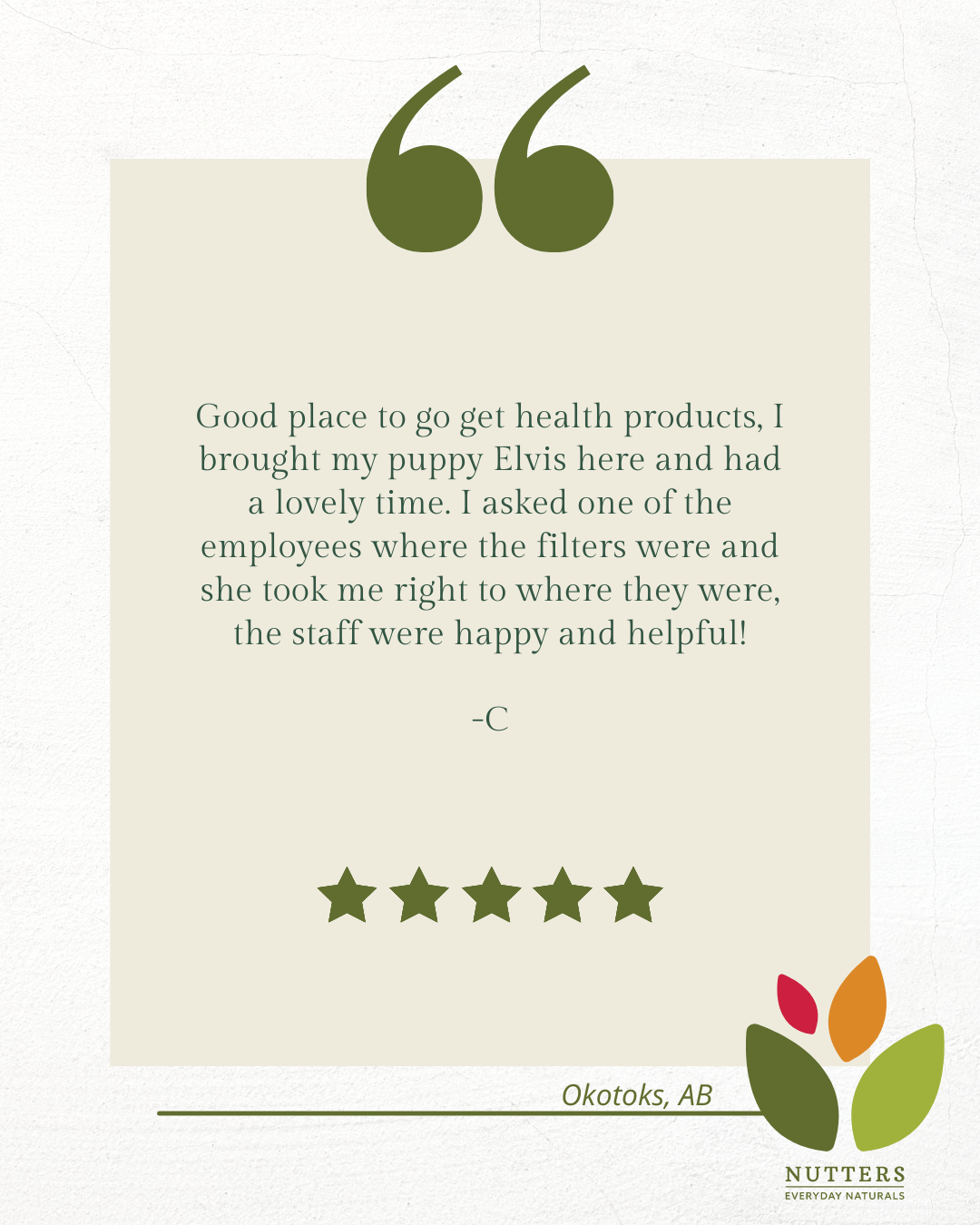 Contact Us
Share your thoughts with us by using this contact form or by reaching out to us on one of our social media accounts. We value your feedback and look forward to hearing from you!