Tis the season for Nutters Everyday Naturals Famous Holiday trays- they will be arriving to a Nutters near you soon!
This is a very special year as Nutters celebrates its 40th Anniversary and our Gift Tray Collection this season makes a perfect Corporate Gift of one of the best-known, longest-running Holiday Traditions in Western Canada. Heading to a holiday party? The Holiday trays make the perfect hostess gift also! For anyone on your list, you will be able to find a tray that fits.
View the Tray Flyer Here: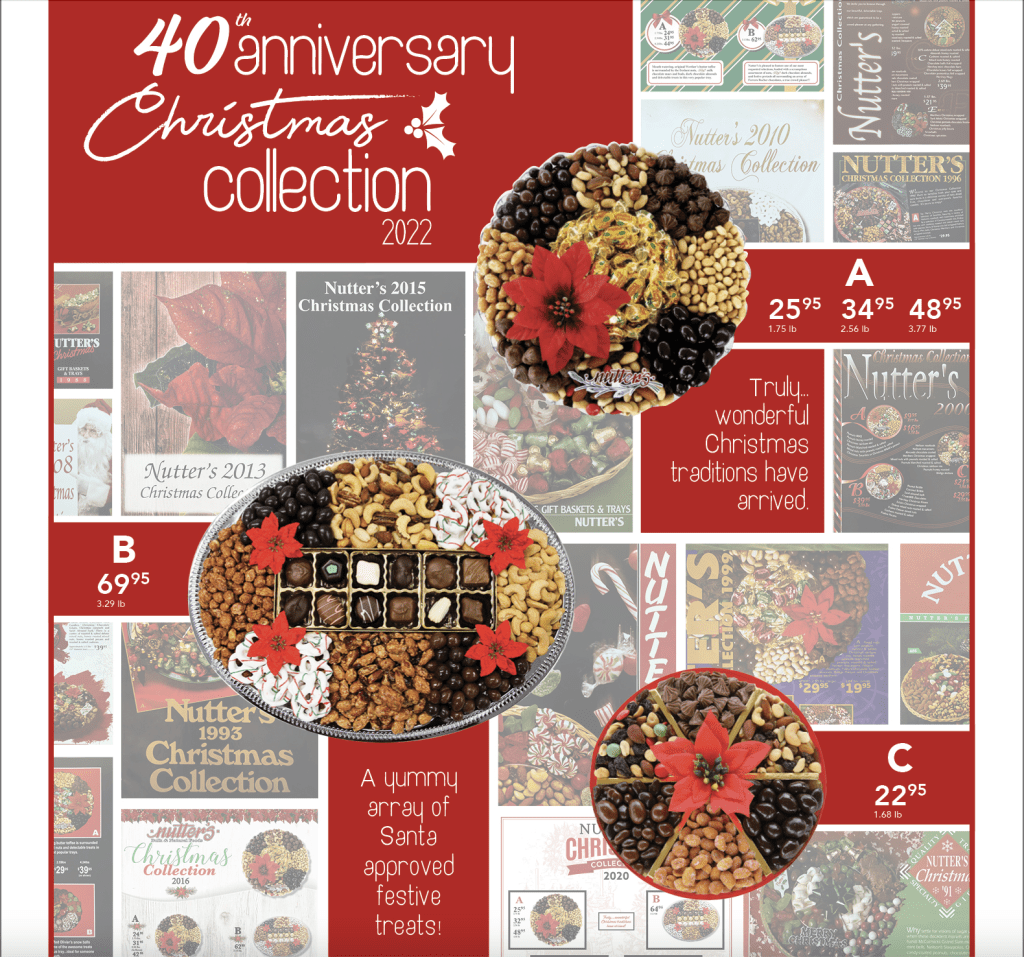 *Please remember that not all trays will be available in every location, visit your nearest Nutters for tray availability. Find a Nutters near you here.