How long we can live "healthfully" is based on two major factors: genetics, and lifestyle choices. Contrary to popular belief, our genes are not the biggest determining factor towardsl iving a long, healthy life! Long-term studies of twins in Denmark and the UK have estimated that approximately 20-30% of an individual's lifespan is related to their genes, the rest is due to individual lifestyle (including dietary) choices and behaviors, and environmental factors. These and many other recent studies suggest that our own choices determine as much as 70% or more of how healthfully we live.
Prairie Naturals Health Products, a health and wellness supplement company headquartered in Coquitlam, BC announces a multi-year deal with retired Pro-Hockey player Trevor Linden. Linden will become the Men's Health Ambassador to Prairie Naturals Men's Health Range. The relationship will see Linden in upcoming brand marketing and public relations. Together Prairie Naturals and Trevor Linden are committed to giving a percentage of profits from the Men's Health Campaign to the Canadian Men's Health Foundation to help further education and awareness of the mental and physical health issues facing men today.
The earlier men start thinking about how they age, the better – take a look at the Men's Health line from Prairie Naturals below: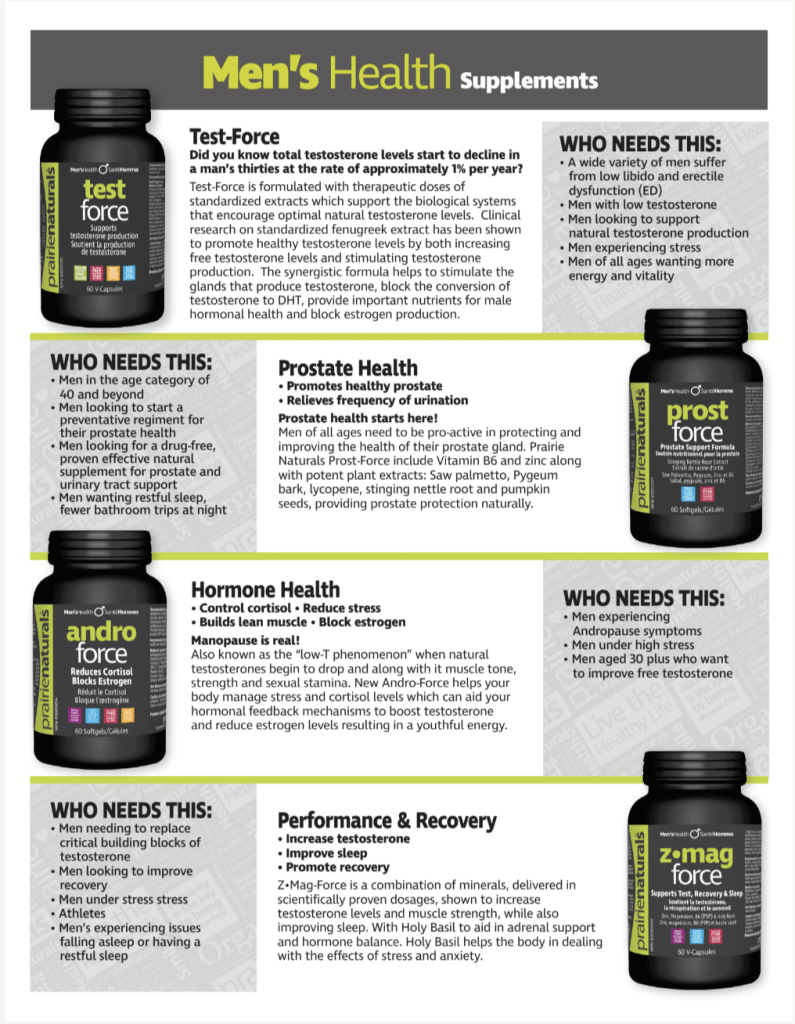 Also – Prairie Naturals wants to send you and a guest to a NHL game! To enter is simple (online or in-store)
Online: Follow @nuttersnaturals + @prairienaturals on Instagram
Look for the below image on Instagram and share to your story for an extra entry!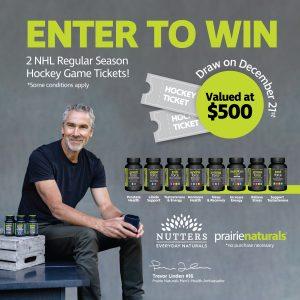 In-store, just enter your name into the NHL Giveaway Draw Box! That's it, extra entry with any Prairie Naturals purchase.
Winners will be drawn on December 21st! 
**Some conditions apply**