25% OFF ALL REGULAR-PRICED PURICA ITEMS – 2 DAYS ONLY
Friday, November 25th and Saturday, November 26th only!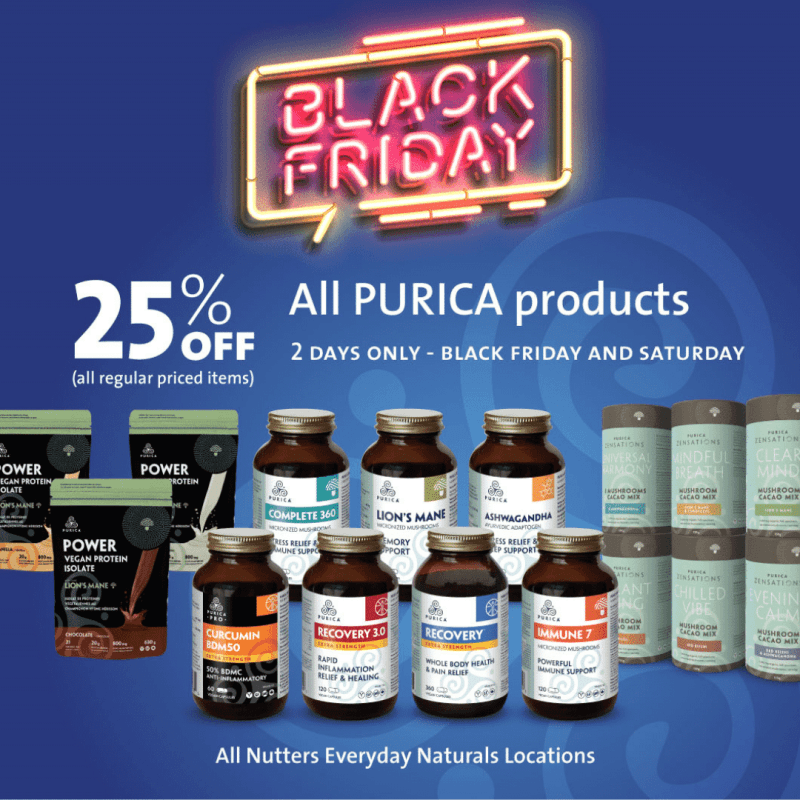 Purica – Our Mission and Vision
Canadian-owned and operated natural health foods and supplements company since 1999.
Inspired by nature and backed by science, we create new horizons in health and wellness by empowering you with the finest whole foods, supplements and lifestyle solution
Mind and body at ease, free and clear
Why choose PURICA?
Our products are inspired by Nature. Vegan. Non-GMO. Gluten Free..
Our products are backed by Science. Health Canada approved. Studied. Tested. Validated.
Our natural supplements & positive lifestyle solutions empower you to live life to the fullest.
We are Canadian-owned and operated, proud to serve the world around us.
Modern (built 2013) NHPD site-licensed manufacturing facility 300700
Winners of MISTIC Science & Technology Innovation Award 2008
We use organic local ingredients whenever available.
Our quality and results are second to none.
We are fully-committed to helping ease pain/distress in people and animals.
Our product benefits are verified in animals as well as people (with no placebo effect).