Have you ever tried Fall Cleaning? Spring Cleaning is so common but Fall is also a great time to get a refresh happening in your home, you will be spending more time in-doors in the cold winter months and it's a good feeling to give everything a deep clean. We have included aFall Cleaning Checklist-Printable to help you get a good start on your list as well as some excellent advice from Wendy over at My French Twist! And don't forget, alot of Nutters Stores have better-for-you cleaning alternatives in store, from dish soap and laundry detergents to stainless steel wipes and all purpose cleaners! Pop into your local Nutters today to see if you can find some cleaner, greener alternatives!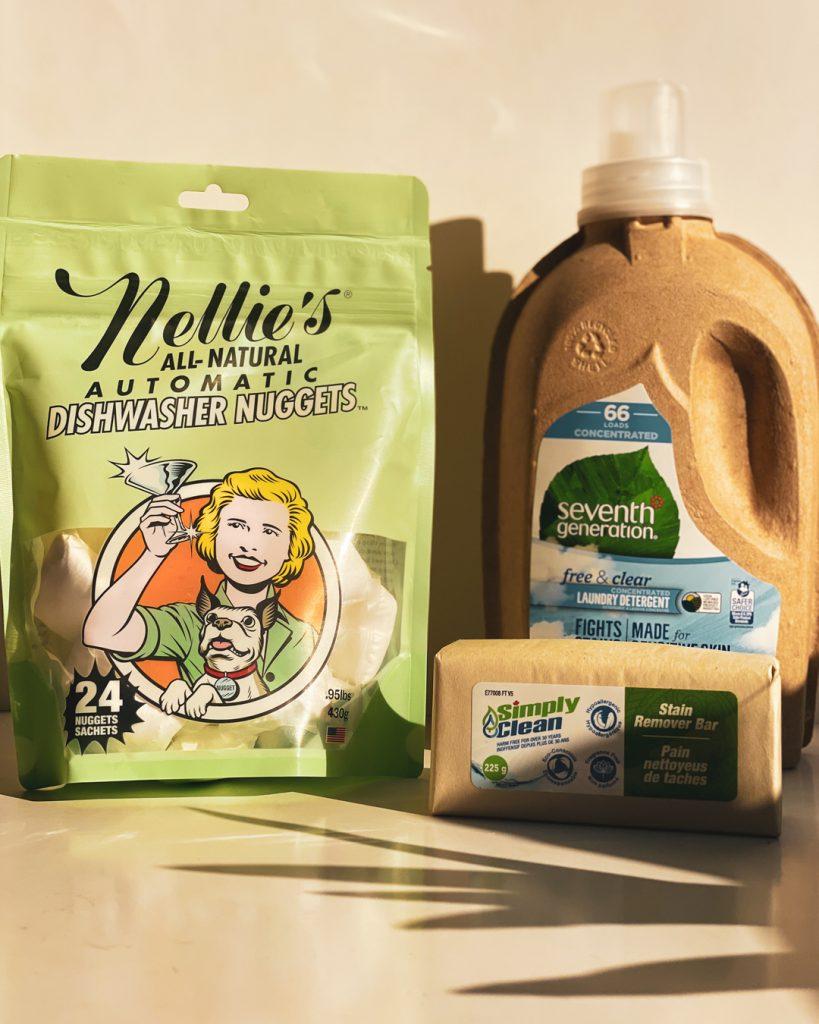 My tried & tested housecleaning rules
Clean from top to bottom. This approach applies to cleaning individual rooms as well as entire houses. Dust falls downward, so begin cleaning on the top floor, moving to each subsequent floor below. In each room, begin by dusting higher objects first (ceiling fans, crown molding) and save the the floor for last.
Designate a home for everything. Paper clips? In the kitchen junk drawer. Hammer? In the tool box. You get the idea.
Implement the minimum maintenance rule. I learned this trick years ago from reading Bonnie McCullough's Totally Organized, and I believe it is the best single piece of housekeeping advice I've ever heard. Every morning go from room to room implementing the "minimum maintenance" rule. Set the timer on your phone if necessary, and spend no more than 5 minutes in each room simply straightening up. The only exception to this is the kitchen, where you may need a bit more time. Implementing this 5 minute MM rule daily works wonders.
Have a daily routine. It doesn't have to be a tedious one. On the contrary, my routine is basically implementing the 5 minute MM rule above. Each morning I quickly go through the house, spending no more than 5 minutes straightening each room. I've also added one load of laundry to this routine and making my dinner decision early. Why make it complicated when we don't need to?
Have a PM routine. Once again, simple is best. My nighttime mantra is this. Never go to bed with a dirty kitchen sink and counters. This one rule ensures you greet the morning with a clean kitchen.
Use this particular doormat at every entry. Yes, it does matter what type of doormat you use. According to the cleaning guru Don Aslett, polypropylene (Astro turf) mats are the absolute most effective ones for capturing dirt before it enters your home. I can attest to this, and I keep one at every door.