Join Nutters Everyday Naturals & Prairie Naturals for a webinar dedicated to positive aging.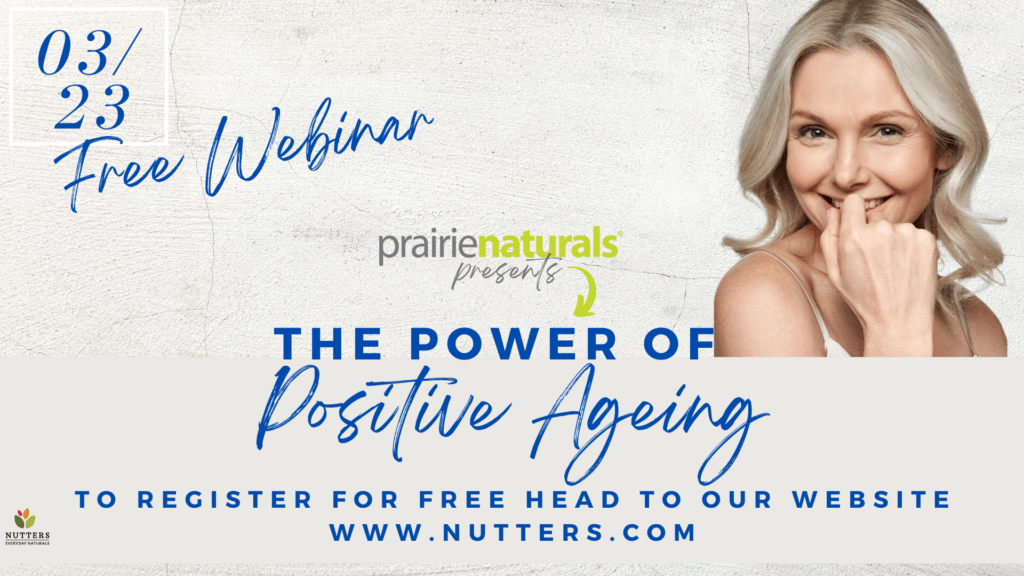 About this event
Everyone ages. Positive ageing is the practice of embracing health and happiness in all stages of life physically, mentally, and socially. Ageing positively means embracing the natural process of maturity, and actively working to maintain physical and mental health so we remain strong, vibrant and active thru all our years. Positive aging is holistic; physical, mental and emotional wellness all play a crucial part in aging well. For that reason, Prairie Naturals has created a collection of products to help people engage fully in life at every stage of ageing.
Our webinar touches on:
Cognitive Wellness
Stress Management
Healthy Vision
Cardio Care
Mobility & Motion
Healthy Glucose Metabolism
Disease Prevention
Our Presenter, RoseMarie Pierce, B.Sc. Pharm.
RoseMarie Pierce earned her degree in Pharmacy from Dalhousie University in 1972. After extensive studies in herbal and nutritional medicine, RoseMarie integrated these disciplinary practices with her pharmacy education to become Canada's first Holistic Pharmacist. She is recognized as one of Canada's foremost integrated health spokespeople and practices as a holistic health consultant.