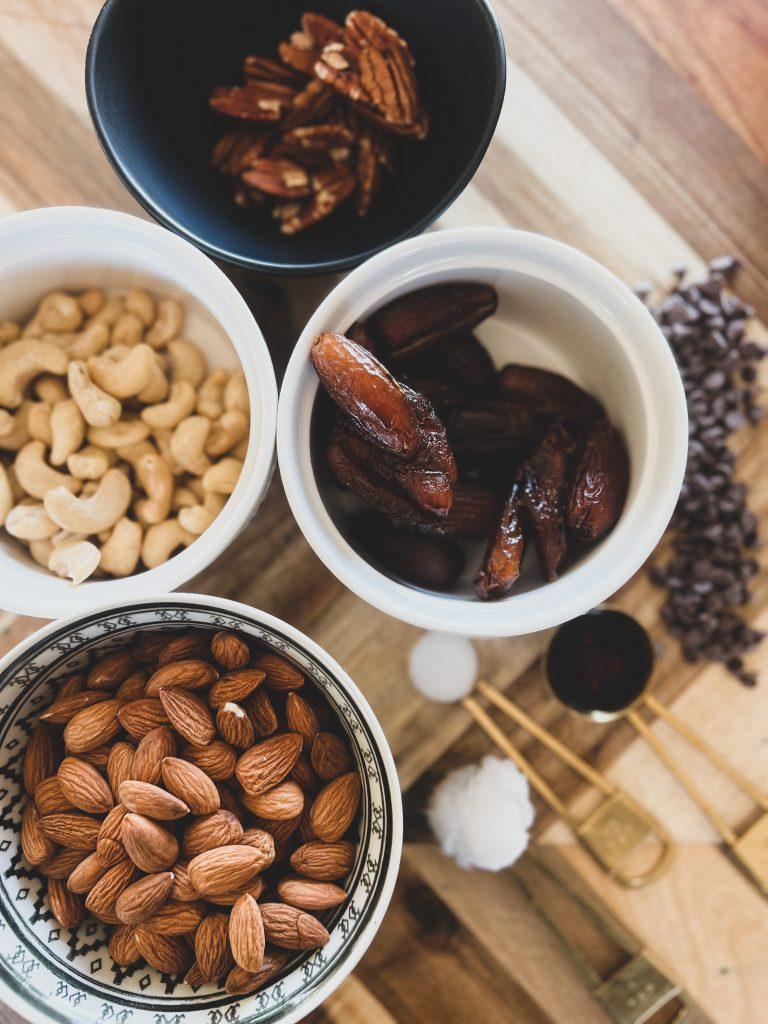 These Cookie Dough Balls are quick and delicious, no bake and take only 15 minutes to whip up.
You need:
1 Cup Almonds
1/2 Cup Cashews
8-12 Pecans
15 Dates (pitted)
1/2 Tsp Salt
1 Tsp Vanilla
1 Tsp Coocnut Oil
1/3 Cup Mini Chocolate Chips
2 Scoops collagen
Add everything to your food processor except chocolate chips, blend until it looks like coarse sand and it sticks together. Pour into a bowl and add chocolate chips and collagen (optional) mix well. Grab a small handfull and squisha nd roll into a ball. Pop into the fridge to set up and VOILA – Deliciousness.
We have everything you need for these in our bulk section, buy EXACTLY what you need and get these made without breaking the bank on baking supplies.