Who doesn't love a Holiday Party? Nothing gets you more in the Christmas Spirit then a great Holiday Party, the music, the decorations, the drinks, the SNACKS – but what if you are maybe hosting some gluten-free or keto guests? These days it is so common to have friends and family with specialty diet restrictions, so why not be prepared and have some delicious party snack foods that everyone can enjoy? Read further for tons of inspiration from Nutters Everyday Naturals!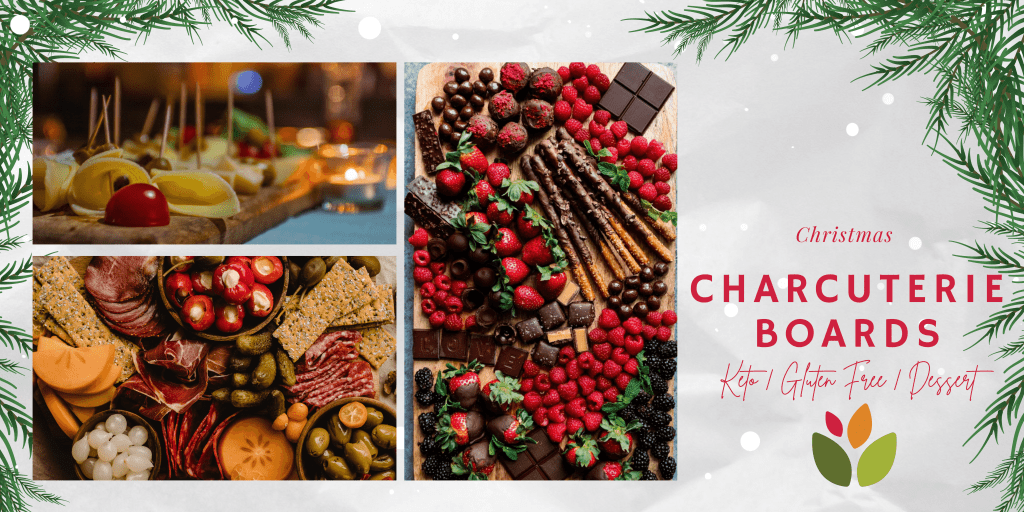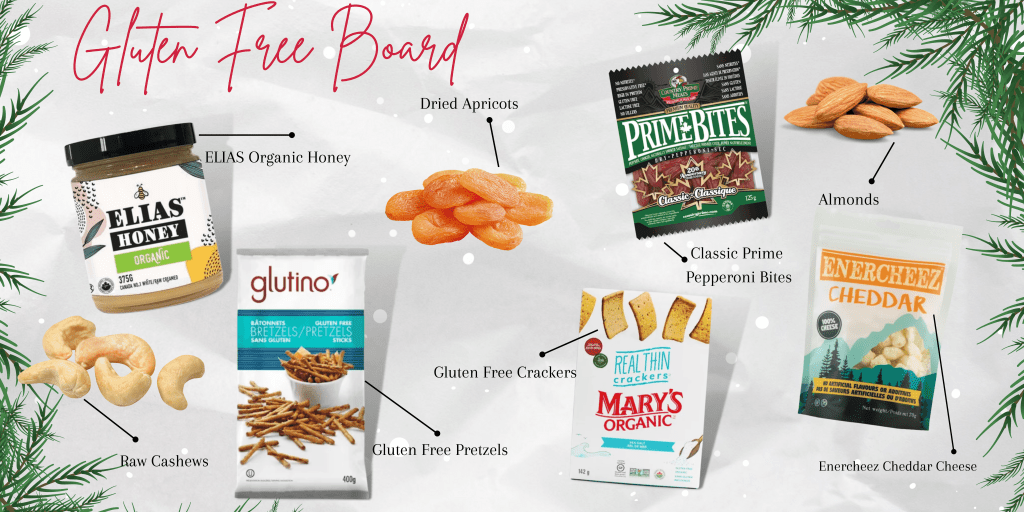 Elias Honey - Great for drizzling over crackers and cheese 
Glutino Gluten Free Pretzels - No gluten, no wheat, no casein, no soy
Marys Organic Gluten Free Crackers - These gluten free crackers stand up to your favorite dips
Prime Bites - Dry pepperoni bites
Enercheez Cheddar Cheese- 100% cheese, no additives or preservatives
Dried Apricots - so yummy with a drizzle of honey and some almonds (find in our bulk section)
Raw Cashews + Almonds (find in our bulk section)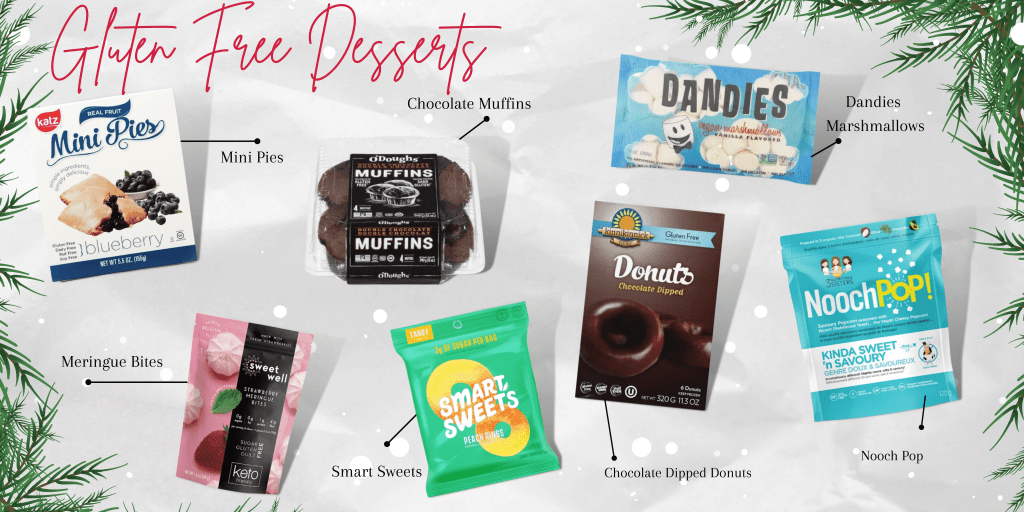 Katz Mini Pies - Have the real Blueberry Mini Pies experience without even knowing it's Gluten Free.
Sweetwell Keto Meringue Bites -surprisingly indulgent, healthy snack, with extremely low calorie content. 
O'Doughs Gluten Free Double Chocolate Muffin - Double Chocolate Muffins, that your whole family will enjoy!
Smart Sweets Peach Rings -  Satisfy that sweet tooth with these gummies that are bursting with juicy, fruity flavour.
Dandies, Vegan Marshmallows -  With delicious vanilla flavor and perfect marshmallow texture, they're good enough to eat right out of the bag!
Kinnikinnick Donuts-famous donuts dipped in dark, sweet chocolate.
NoochPop Kinda Sweet 'n Savoury Popcorn- NoochPOP is our love letter to Nutritional Yeast (Nooch), the savoury, creamy, umami key ingredient in all our popcorn.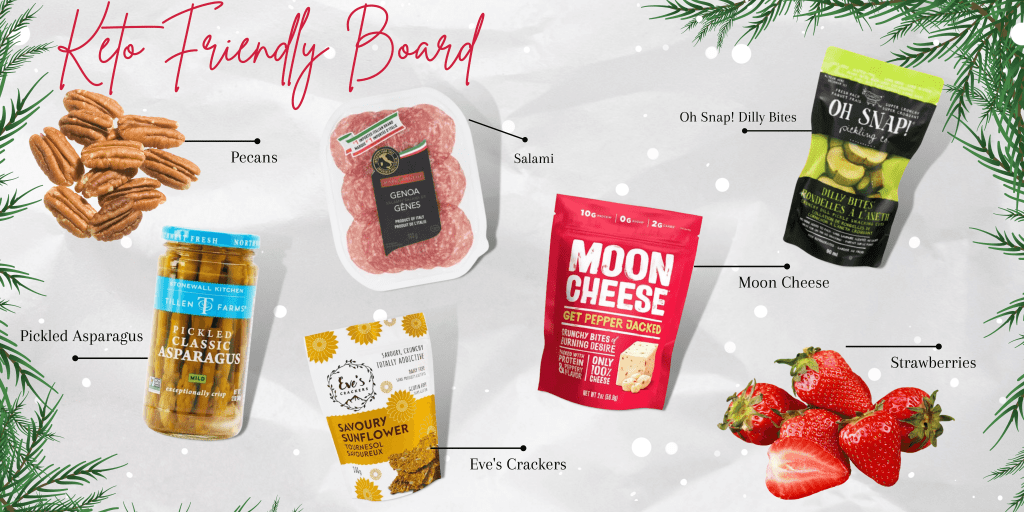 Pickled Asparagus - Tillen Farms Pickled Crispy Asparagus exceptionally crisp.
Marcangelo Genoa Salami -  delivering true Italian taste and quality.
Eve's Crackers - This golden sunflower flax seed cracker is easy to love 
Moon Cheese - Moon Cheese is simply natural crunchy cheese snack that satisfies cravings for chips
OH SNAP! Dilly Bites - These Keto Veggies are the Real Dill
Fresh Strawberries - Some of our stores have amazing fresh, local and organic produce 
Pecans - Find in our bulk department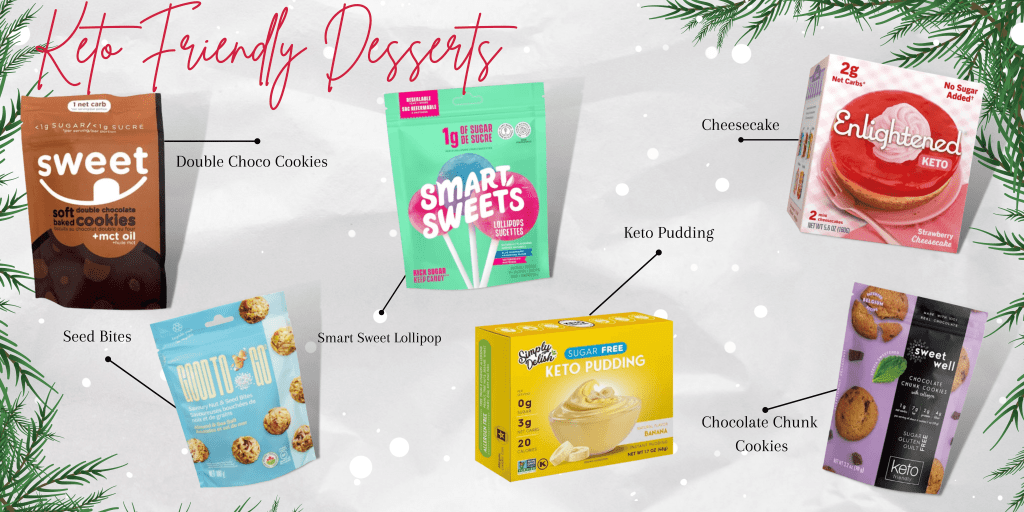 Sweet Nutrition Soft Baked Cookies - These delicious soft baked cookies are guaranteed to satisfy your cravings!
Good To Go - Almond & Sea Salt Savoury Nut & Seed Bites
SmartSweets Lollipops -  Feel good about candy with SmartSweets. Just 1g of sugar per lollipop!
Simply Delish Keto Instant Pudding -  new smooth, rich and decadent banana pudding.
Enlightened Strawberry Keto Cheesecake  - Cheesecake and sweet berries go together like 0g added sugar and your keto lifestyle.
Sweetwell Keto Cookies with Collagen - Sweetwell chocolate chunk cookies are a surprisingly indulgent and healthy snack

We hope that you found some Holiday Party Inspiration here and that you have fun creating your own party trays for anyone with a dietary restriction! 

*please note not all Nutters Locations will carry the same products, please check with your local Nutters for availability*