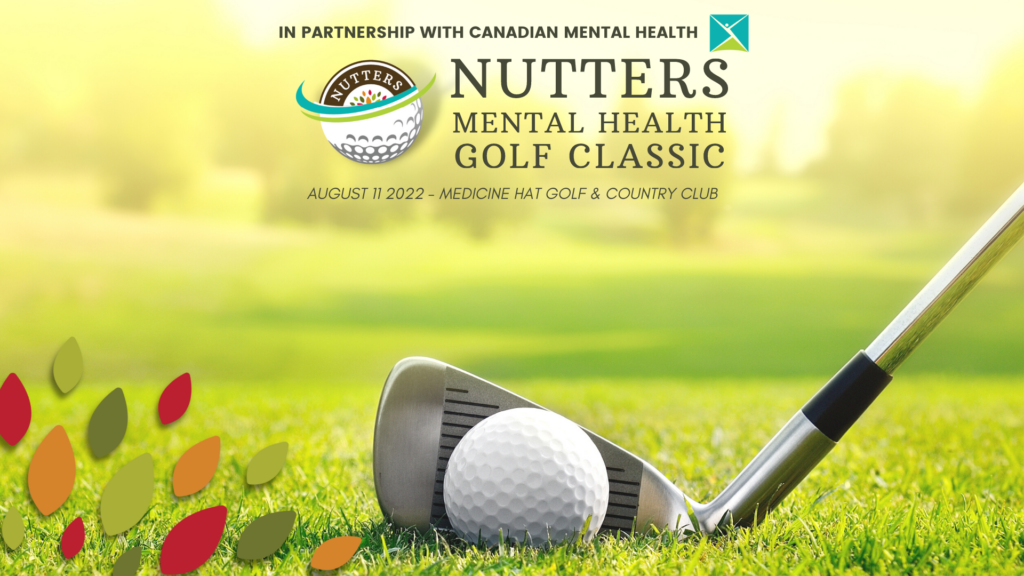 Over the past two years, all Nutters stores across Western Canada experienced significant numbers of customers seeking help with issues such as anxiety, stress and insomnia driven by the disruptions and strain on family, work and personal wellbeing. All of our stores agreed that finding a way to help with mental health collectively across Western Canada would be a meaningful way to support our communities at large.
Nutters is pleased to partner with the Canadian Mental Health Association, Alberta South East Region and their annual golf tournament in sponsoring and renaming the event as Nutters Mental Health Golf Classic. The hope is to further partner with the Canadian Mental Health Association across the four western provinces to grow the event in future years.
All Nutters locations have team members, customers and friends that have been impacted by mental health challenges. This is such an important cause for Nutters as a group to help elevate awareness and build fundraising.
The event takes place August 11th at The Medicine Hat Golf And Country Club.
You can register as an individual or team. Call the Canadian Mental Health office at 403-504-1811, or register online
At the site, you'll also see complete details about the event. We look forward to sharing the fundraising results with you in our September Newsletter.