Power is Tuesday is back at all corporate locations. Receive 20% off of all Vitamins & Supplements and 15% Off of the rest. Some exceptions may apply. See below for participating locations.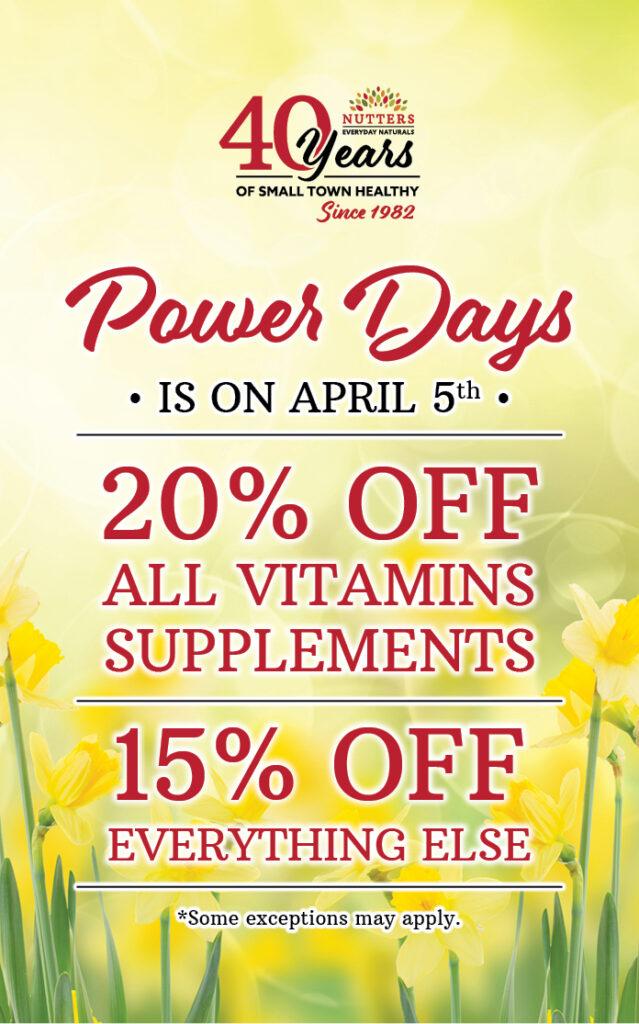 The following locations are taking part in Power Tuesday on April 5th.
*Not all locations have Power Tuesday and not all locations offer the savings on the same day- this only applies to the above locations*
Please contact the store individually if you have questions or concerns.