Get ready for the holidays with our delicious, locally raised Holiday Turkeys!
Order your fresh Holiday Turkey now! Nutters is pleased to offer fresh free-range or organic turkeys this holiday season. The deadline to pre-order is December 8th unless sold out prior. Available to pick up in-store from December 18th – 22nd
Nutters is proud to partner with an Alberta Turkey farm that offers turkeys raised with utmost care, ensuring their comfort, health, and well-being. With plenty of space to roam in sunshine and fresh air, their turkeys are raised free range and are whole grain fed.
At participating Nutter's locations, we are offering three mouth-watering options that will be sure to impress your guests:
Fresh Free Range Turkey,
Fresh Heirloom Organic Turkey,
and Fresh Whole Smoked Turkey.
Pre-booking will ensure you get your Fresh Holiday Turkey for pick-up just prior to the holiday. Check with your local Nutters store for complete pre-booking details.
Check with your Nutters location for details *NOT all locations are participating, please see below for a list of available stores* A $20.00 deposit is required at the time of booking.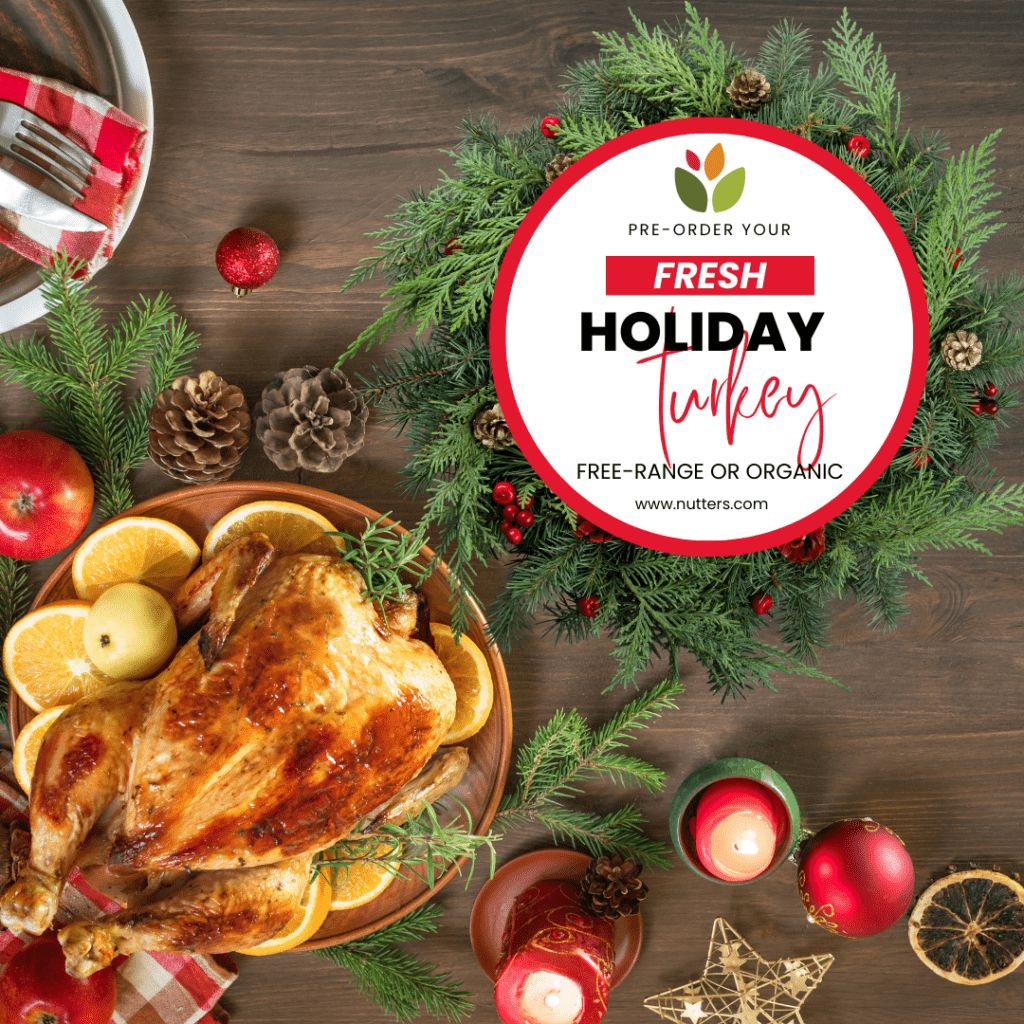 Participating Store List:
Lethbridge – (403) 329 – 3100
Okotoks – (403) 938 – 1740
Airdrie – (403) 948 – 6354
Canmore – (403) 678 – 3335
Red Deer – (403) 347 – 4211
Medicine Hat – (403) 529 – 1664
Cochrane – (403) 996 – 2960