Prost Force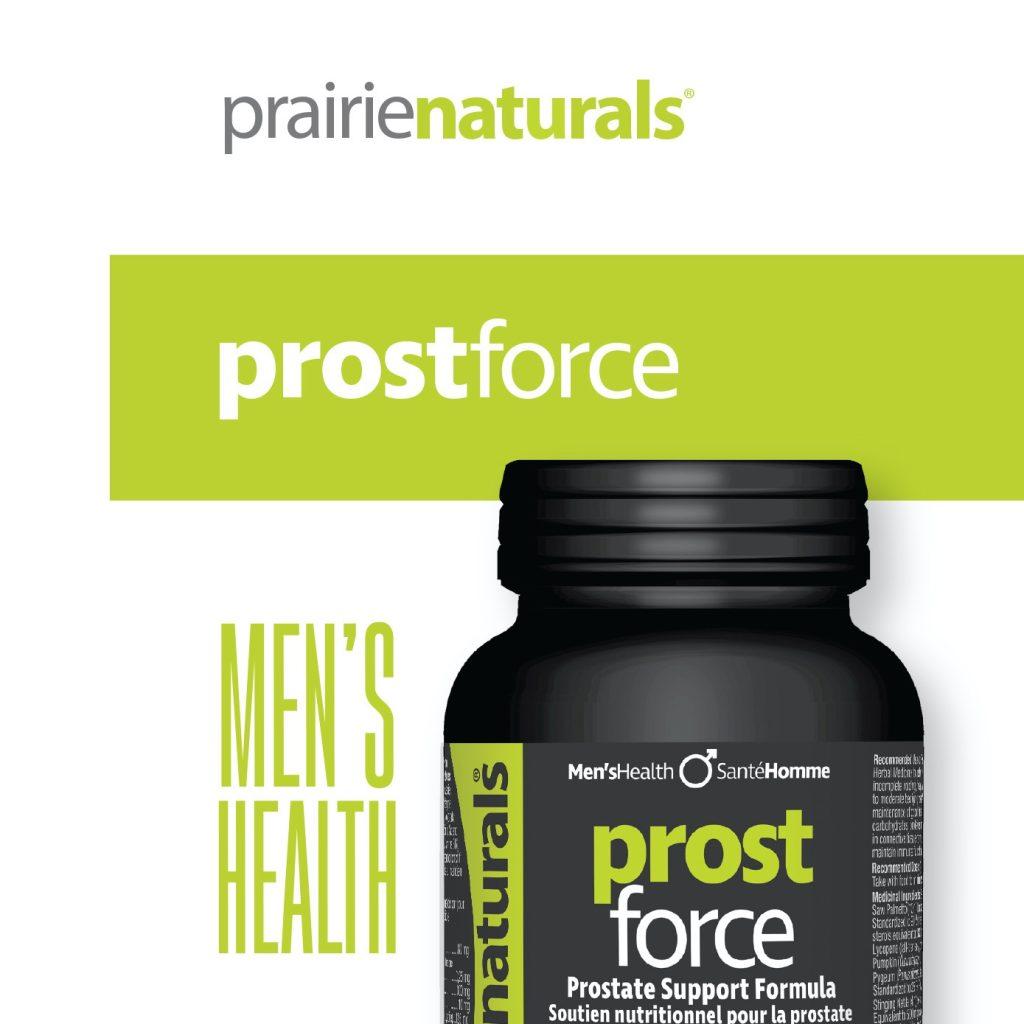 Synergistic blend of vitamins, minerals & phytonutrients
Contains Saw Palmetto & other potent plant extracts
Promotes healthy prostate function
Doctor-researched & formulated
Relieves urinary tract discomfort
Protects & nourishes prostate
Reduces swelling & pain
For men of all ages
Gluten-free
Description
Prost Force; Prostate Health Starts Here!
Men of all ages need to be pro-active in protecting and improving the health of their prostate gland. Prairie Naturals Prost Force is an evidence-based formulation that synergistically combines the key nutritional and phytochemical ingredients researchers recommend for prostate health. These include Vitamin B6 and zinc along with potent plant extracts: Saw palmetto, Pygeum bark, lycopene, stinging nettle root and pumpkin seeds. Prairie Naturals Prost Force provides prostate protection naturally.
Visit a Nutters ear You and Shop the Mens Line from Prairie Naturals Today!