Canadian-owned and operated natural health foods and supplements company since 1999.
Inspired by nature and backed by science, we create new horizons in health and wellness by empowering you with the finest whole foods, supplements and lifestyle solution
Mind and body at ease, free and clear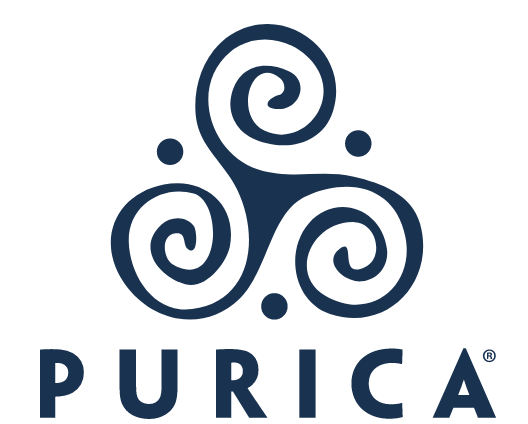 Name and Emblem
PURICA is the coming together of 'Pure' and 'Care'. From its inception, our name was meant to reflect the natural purity and quality of our products and the comprehensive care we put into our formulations.
Our logo incorporates a modified triskelion, a Celtic symbol involving the interplay of three entities.
For us, this PURICA triskelion:
Invokes our mantra that inspires everything we do: Mind and Body at Ease Free and Clear
Represents vibrance, right here, right now, in body, mind and beyond;
Symbolizes the three elements of wellness – ease, clarity and spontaneity.
The predominant colour blue symbolizes the pure experience of boundlessness, commonly associated with well-being and fulfillment.
We're proud to put our name and the PURICA emblem on the finest whole foods, natural supplements and positive lifestyle solutions and to make the PURICA way an essential part of your life.
Promise
Nature's best offering for you
To bring you the very best that nature has to offer—skillfully formulated natural and whole food products solidly backed by science;
Organic and Non-GMO;
Vegetarian and Vegan;
Life-changing tools for you
To provide the lifestyle tools that result in a healthy body, clear mind and optimal energy;
Fair trade to support jobs and growth throughout our supplier network, domestically and globally;
Sustainable and environmentally-friendly to support healthy communities and a healthy planet.
Powerful results for you
To produce powerful results that you can feel;
Products that work on the strength of optimal absorption;
Effective as individual products, coupled products and in product lines.
"Throughout the world, scientists, researchers, and physicians—both conventional and those who espouse more natural ways of healing—are recognizing that great health encompasses far more than how the physical body is functioning. In fact, research is showing us how every thought is capable of affecting gene expression, producing chemicals that are either good or bad for us and setting the stage for wellness or disease. It is the combination of a healthy body, mind and spirit that brings us truly alive. This is the philosophy that drives our company and is reflected in our name, mission, vision, logo and the PURICA Promise to you."
– Jason Watkin, Co-Founder, Chair & CEO, PURICA
Why choose PURICA?
Our products are inspired by Nature. Vegan. Non-GMO. Gluten Free..
Our products are backed by Science. Health Canada approved. Studied. Tested. Validated.
Our natural supplements & positive lifestyle solutions empower you to live life to the fullest.
We are Canadian-owned and operated, proud to serve the world around us.
Modern (built 2013) NHPD site-licensed manufacturing facility 300700
Winners of MISTIC Science & Technology Innovation Award 2008
We use organic local ingredients whenever available.
Our quality and results are second to none.
We are fully-committed to helping ease pain/distress in people and animals.
Our product benefits are verified in animals as well as people (with no placebo effect).
Environmental Commitment
We deeply care about the well-being of all life and the purity of Nature. To help preserve the environment, we:
use amber glass bottles and metal lids – to minimize use of plastic;
secure organic supplies whenever possible – to eliminate pesticide use;
use only vegetarian capsules.
PURICA FEATURE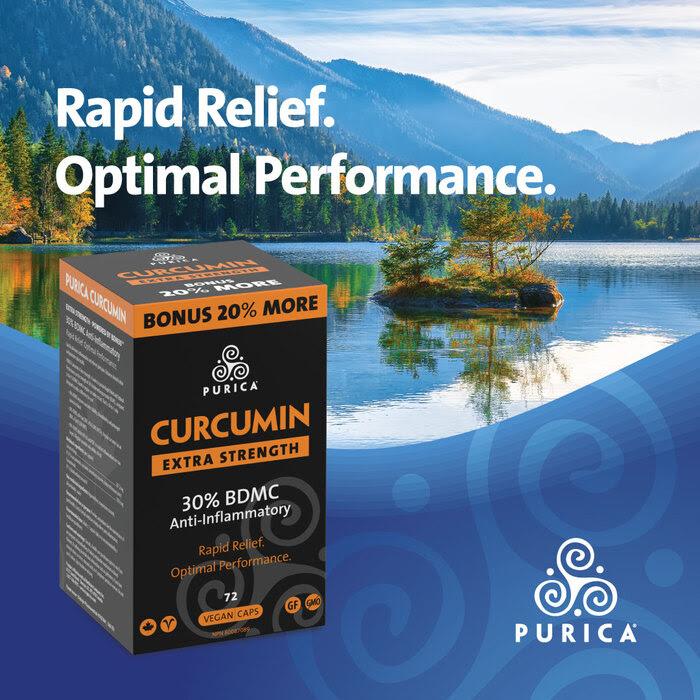 Curcumin:
PURICA Curcumin
Extra Strength – powered by BDM30™
PURICA Curcumin Provides antioxidants for the maintenance of good health. Used in herbal medicine to help relieve joint inflammation
PURICA Curcumin is Extra Strength. It works to provide Rapid Relief and Optimal Performance on the strength of 30% bisdemethoxycurcumin (BDMC), compared to the 1% BDMC found in regular curcumin extract. That's a 30-to-1 ratio designed to make a difference for you!
PURICA Magnesium Effervescent Lemon Lime
BISGLYCINATE
Muscle Relief
PURICA Effervescent Magnesium Bisglycinate
Magnesium is truly a miraculous mineral and essential to our well being. Yet Health Canada reports that over 40 percent of adult Canadians are deficient in this mineral. Calcium directly opposes magnesium within the body and a high intake of calcium — relative to magnesium — can throw off the delicate balance. PURICA® Effervescent Magnesium Bisglycinate is a delicious drink that will ensure you obtain the optimum daily dose of this vital mineral. Available in two flavours: raspberry and lemon-lime.
Helps the body to metabolize carbohydrates, fats and proteins
Assists in the development and maintenance of bones and teeth
Helps tissue formation and to maintain proper muscle function
Workout supplement/Athletic support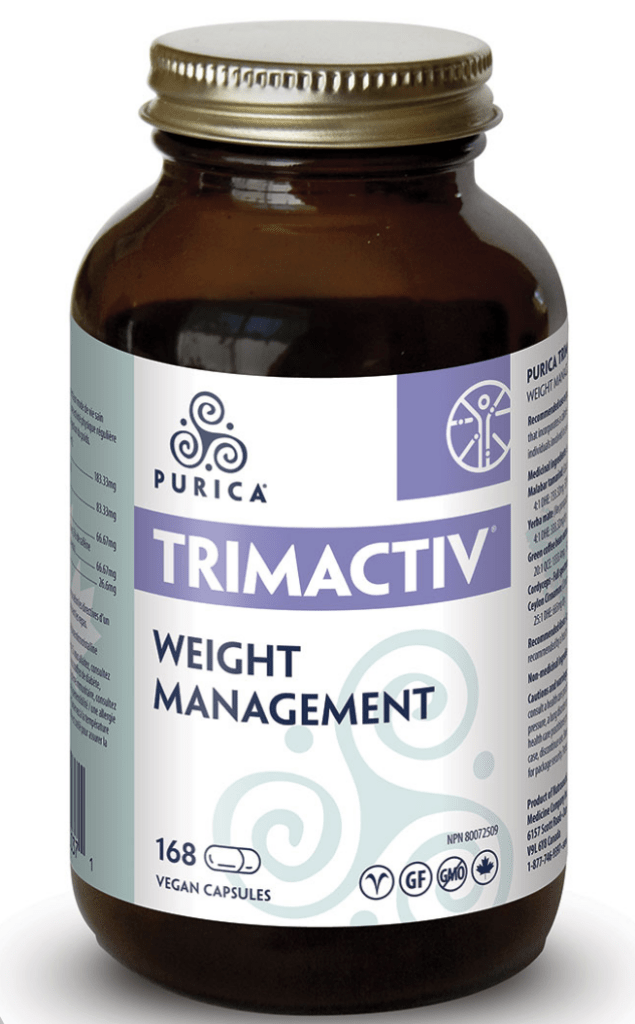 PURICA Trimactiv
Weight Management
Powerful plant-based formula
PURICA TrimActiv® contains a combination of natural ingredients recognized for their ability to support the processes involved in healthy weight management. The unique formulation has been expertly developed using active plant ingredients that have been shown to help manage a variety of factors that lead to weight gain.
Weight management
Used as directed, TrimActiv® can help you to lose unwanted body fat, and manage your body weight.
We suggest that to speed up the process of losing fat, you adhere to a prudent diet that includes lots of vegetables and fruits, lean protein and whole grains. The increased energy that many feel as a result of consuming the ingredients in TrimActiv® can help you stay with a regular routine of physical activity.