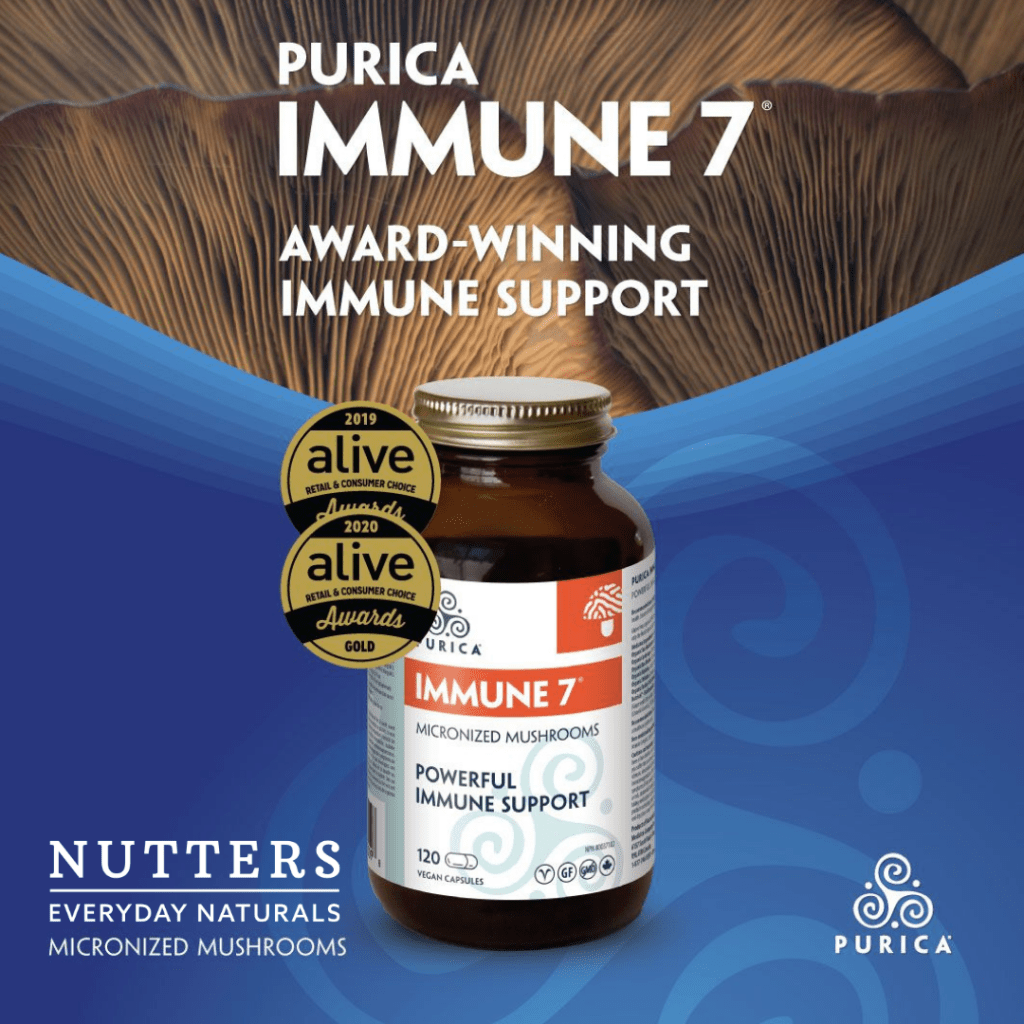 OVERVIEW
Our specialized organic mushroom products optimize Nature through full spectrum processing and micronization…
The components of this high quality formulation have been shown in numerous studies to significantly strengthen the immune response. A robust immune system helps overcome sickness and promotes optimal health. Immune 7® is a potent—yet safe—dietary supplement that may be used alone, or in combination with mainstream treatments.
Immune 7® is one of the most comprehensive immunomodulating formulas available today. Our strictly controlled organic methods of mushroom cultivation ensure that our products are of the highest possible quality. The end result requires no irradiation, is always GMO-free, and far exceeds the original potency.
Potent blend of extracts from six medicinal mushrooms
Unmatched full-spectrum immune supporting effect
Organic and GMO-free Mushrooms
Proprietary whole-mushroom complex includes mycelium, fruiting body, spores and primordial/extracellular compounds
Micronization improves the potency by five to ten times by unlocking active compounds from the indigestible fibrous structure.
Contains Nutricol® —our proprietary blend of super-strength antioxidants
BENEFITS
Immune 7® provides superior support for the immune system. It may be used proactively, or to assist a suppressed immune response. Containing beta glucans and other mushroom compounds known to be highly effective in activating immunity, Immune 7®'s high bio-availability makes it the gold standard of mushroom therapy.
The mushrooms present in Immune 7® also contain the following beneficial elements:
amino acids, including lysine and tryptophan
nicotinic acid (vitamin B3/niacin), riboflavin (vitamin B2), pyridoxine (vitamin B6), and vitamins C, E and K.
terpenes and sterols, some of which have shown antibacterial and antiviral effects
germanium and selenium, which increase the efficiency of oxygen, counteract the effects of pollutants.
A vast number of independent studies have shown the medicinal mushrooms present in Immune 7® to stimulate a variety of immune cells, thus providing the user with the best possible support for a weak immune response.
Immune 7® is effective for
suppressed immune response
serious conditions
allergies and skin conditions
maintaining immunity in athletes and those who exercise strenuously
stress management
Action:
broad-spectrum immune activity
complements mainstream treatments
source of antioxidants for maintenance of good health
Reported Main Uses:
immune support for serious challenges
overcome sickness and promote optimal health
complements mainstream therapies
Visit a Nutters Wellness Advisor today and see if Purica Immune 7 is right for you.