Canadian-owned and operated natural health foods and supplements company since 1999.
Inspired by nature and backed by science, we create new horizons in health and wellness by empowering you with the finest whole foods, supplements and lifestyle solution
Mind and body at ease, free and clear
Why choose PURICA?
Our products are inspired by Nature. Vegan. Non-GMO. Gluten Free..
Our products are backed by Science. Health Canada approved. Studied. Tested. Validated.
Our natural supplements & positive lifestyle solutions empower you to live life to the fullest.
We are Canadian-owned and operated, proud to serve the world around us.
Modern (built 2013) NHPD site-licensed manufacturing facility 300700
Winners of MISTIC Science & Technology Innovation Award 2008
We use organic local ingredients whenever available.
Our quality and results are second to none.
We are fully-committed to helping ease pain/distress in people and animals.
Our product benefits are verified in animals as well as people (with no placebo effect).
Find a Nutters store near you and speak with a Wellness Advisor about which Purica products are right for you!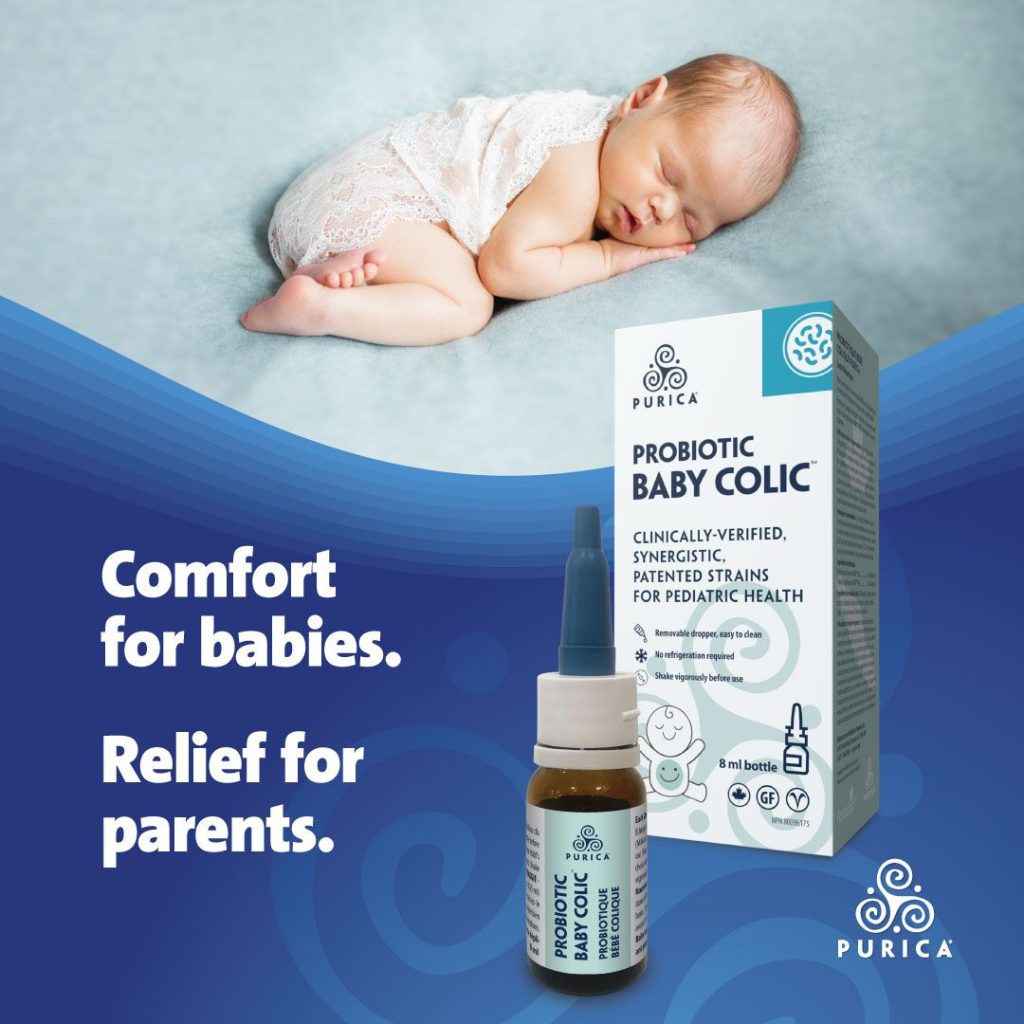 PURICA PROBIOTIC BABY COLIC
PURICA Probiotic Baby Colic is clinically proven as an effective therapy for colic syndrome
2 clinical strains formulation
Two published clinical trials(Double-blind, randomized, placebo controlled design)
Efficacy demonstrated in breast-feeding and formula-feeding infants
PURICA Probiotic Baby Colic formula contains 2 unique strains of Pediococcus pentosaceus and Bifidobacterium longum.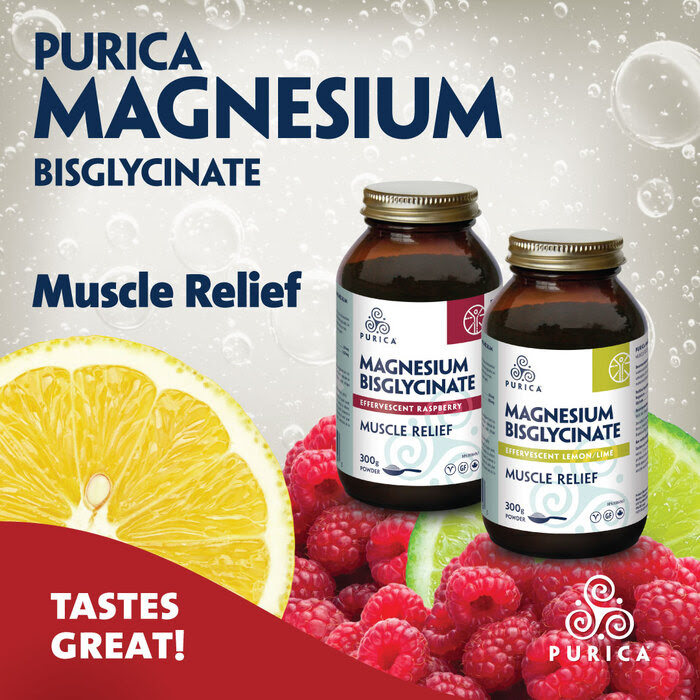 PURICA Magnesium Effervescent Lemon Lime + Effervescent Raspberry
BISGLYCINATE
PURICA Effervescent Magnesium Bisglycinate
Magnesium is truly a miraculous mineral and essential to our well being. Yet Health Canada reports that over 40 percent of adult Canadians are deficient in this mineral. Calcium directly opposes magnesium within the body and a high intake of calcium — relative to magnesium — can throw off the delicate balance. PURICA® Effervescent Magnesium Bisglycinate is a delicious drink that will ensure you obtain the optimum daily dose of this vital mineral. Available in two flavours: raspberry and lemon-lime.
Helps the body to metabolize carbohydrates, fats and proteins
Assists in the development and maintenance of bones and teeth
Helps tissue formation and to maintain proper muscle function
Workout supplement/Athletic support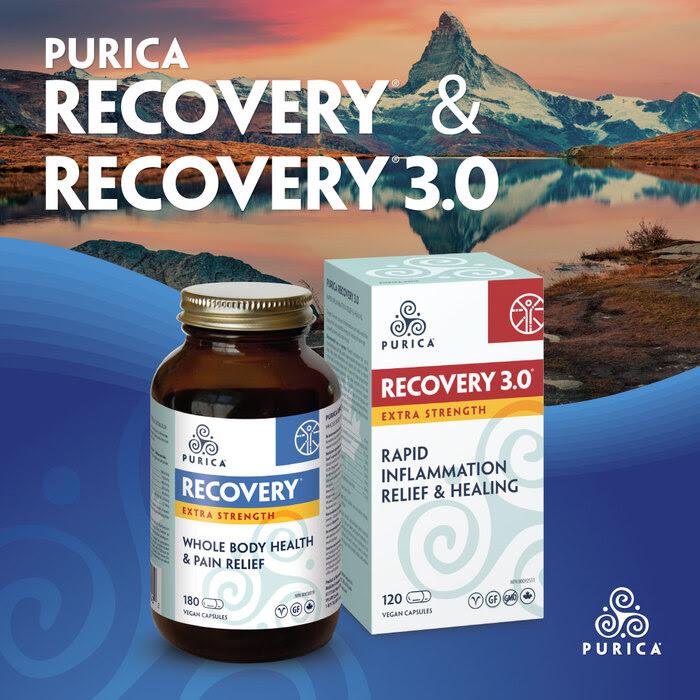 PURICA Recovery 3.0
EXTRA STRENGTH
Rapid Inflammation Relief & Healing
We've combined the proven strength of the original PURICA Recovery with the rapid relief of PURICA Curcumin. The result is the Next Generation: PURICA Recovery 3.0. It's music to the ears of athletes and active living people who want to perform at the top of their game and make the most of life, at work and at play!
Powerful antioxidant that creates electrolyte balance and helps protect against oxidative damage at the cellular level
It supports joint health and proper muscle function, including the heart
It helps reduce symptoms of stress such as fatigue, sleeplessness, irritability and inability to concentrate.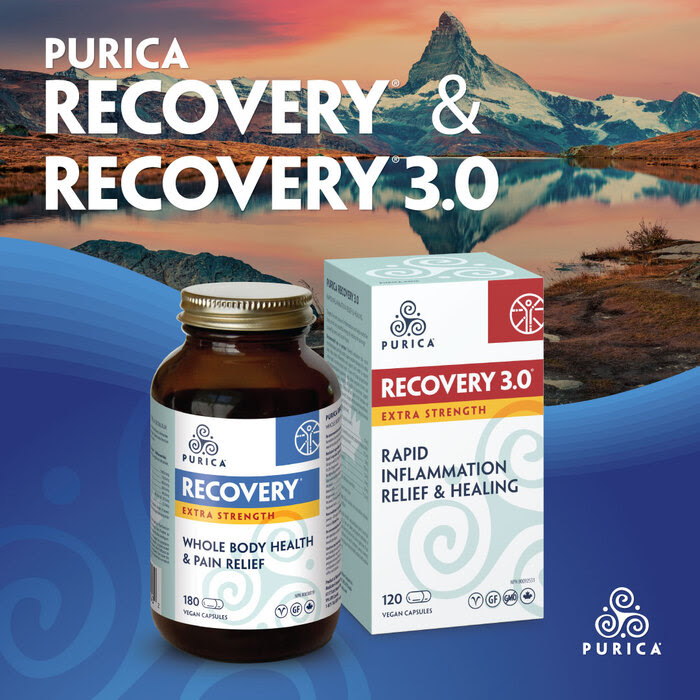 PURICA Recovery
EXTRA STRENGTH
Whole Body Health & Pain Relief
Recommended dose for adults:
Take 5 capsules 2 times daily. For best absorption do not administer with dairy. Avoid taking at bedtime. Use for a minimum of 4 weeks to see beneficial effects. Consult a health care practitioner for use beyond 12 weeks.
Recommended use or purpose:
Glucosamine hydrochloride reduces and relieves pain associated with osteoarthritis. MSM helps relieve the joint pain associated with osteoarthritis. Vitamin C helps the development and maintenance of cartilage; the formation of connective tissue, and assists in wound healing. Vitamin C and Vitamin E are antioxidants for the maintenance of good health. Magnesium helps to maintain proper muscle function.
Consult a health care practitioner if symptoms worsen. If you are taking prescription medication, consult a healthcare practitioner prior to use as citrus bioflavonoids may alter the effectiveness of these medications. Do not use if you are pregnant or breastfeeding. Some people may experience mild gastrointestinal bloating, constipation or indigestion. Store in a cool dry place, away from children. Do not use if safety seal is broken.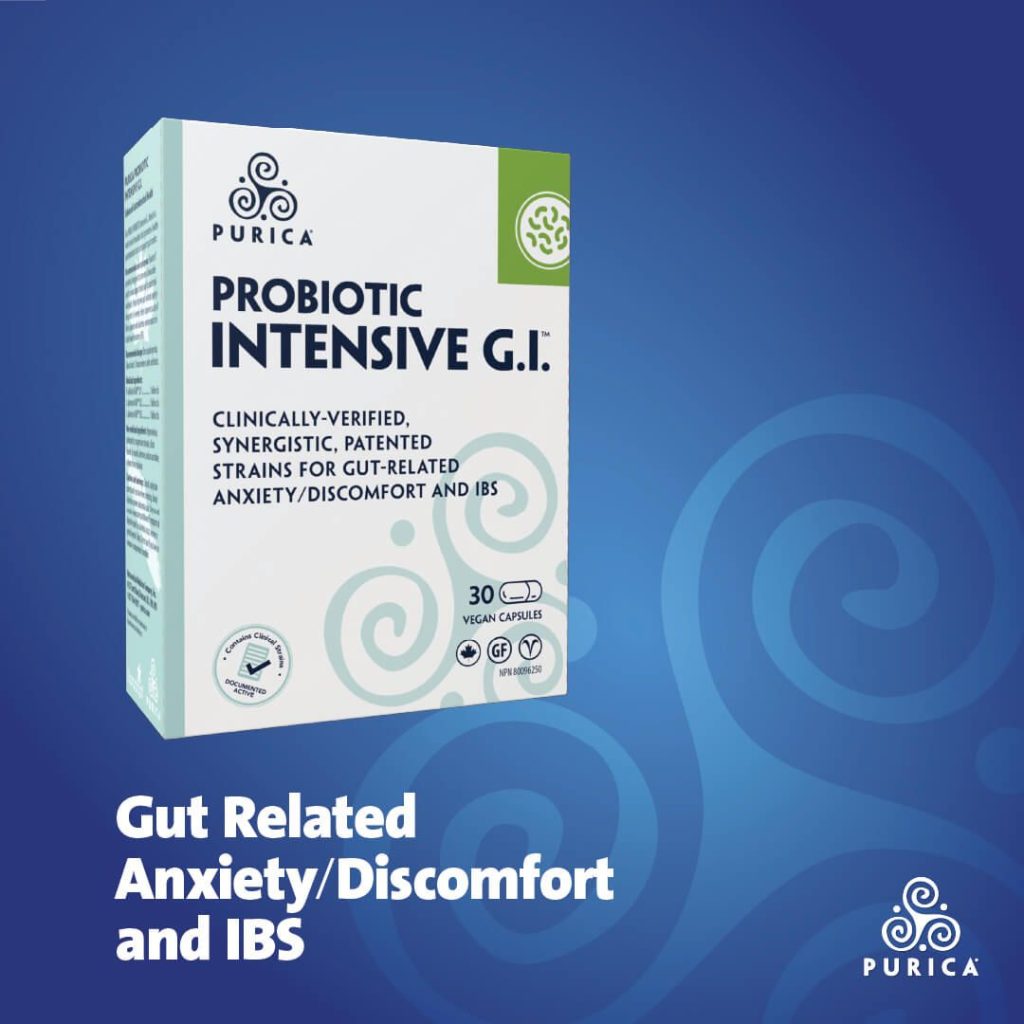 PURICA PROBIOTIC INTENSIVE GI
Supports Healthy Gastrointestinal Function

For Healthy Gastrointestinal Function
Have Nature and Science on Your Side.
More isn't always better. When it comes to probiotics, the potency and stability of the strains are what count the most.
And that's true of our entire PURICA Probiotic line, including PURICA Probiotic Intensive GI.
PURICA Probiotic Intensive GI is a patented blend of three unique clinical probiotic strains
It is a blend of three clinically-researched strains (Pediococcus acidilactici CECT 7483, Lactobacillus plantarum CECT 7485 and Lactobacillus plantarum CECT 7484)
Helps improve quality of life in patients with diarrhea-predominant irritable bowel syndrome (IBS)
Backed by a published clinical trial (randomized, double-blind, placebo-controlled design)
PURICA Probiotic Intensive GI can also be used in tandem with PURICA Recovery and PURICA Lion's Mane.